Kenneth J. Ryan
Vice President, Director of Institutional Relationship Management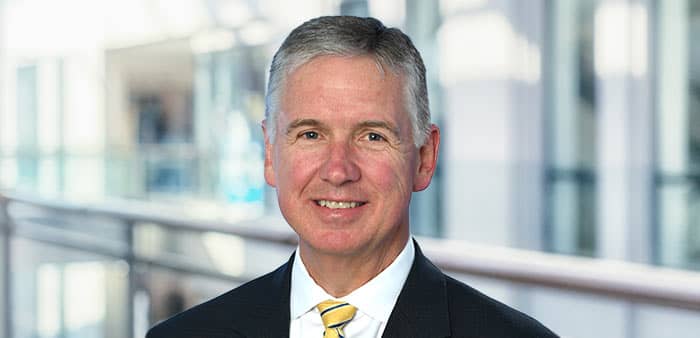 Career
Ken Ryan is Vice President and Director, Institutional Relationship Management. Focusing primarily on our institutional client base, Ryan is responsible for the strategic development, implementation and maintenance of a comprehensive, firm-wide relationship management program.
Ryan joined the firm in 1996, serving as Director of Investment Operations until his shift into client relationship management in 2001. Prior to joining Fort Washington he served as a senior accountant with Eagle Realty Group, an affiliate of Fort Washington. He has also held positions with the Western Southern Financial Group (Fort Washington's parent company) and the State of Ohio Department of Taxation.
Education
Ryan received a BSBA in Accounting from the University of Dayton and an MBA in Finance from Xavier University. He also holds his CPA designation (inactive). Active in the community, he completed a 15 year publicly elected term as Fiscal Officer of Delhi Township (a western suburb of Cincinnati). Ryan also served as Board Chair for Bayley (Senior Care Corporation) a non-profit retirement community on the west side of Cincinnati, and is a member of the Mount St. Joseph University Board of Trustees.
Contact
Send Ken an Email