Timothy M. Moore, CFA
Assistant Vice President, Senior Equity Research Analyst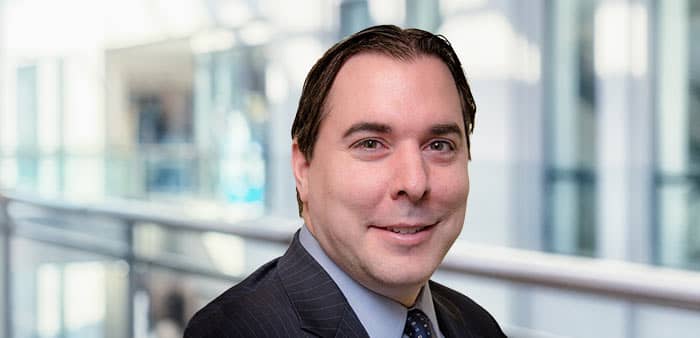 Tim Moore is located in Albany, New York, and his area of focus is:
Career
Tim Moore is a Senior Equity Research Manager for the Small Company Equity investment strategy, covering the Consumer and Industrials sectors.

Moore joined the firm in 2018 with a decade of small cap research experience. Prior to Fort Washington, he was with Rutabaga Capital Management in Boston, where he was Co-Portfolio Manager and Analyst for the firm's U.S. Small Cap Equity team. Prior to that, he was a Global Equity Portfolio Manager at Cabot Money Management. Moore was previously a Senior Research Analyst at Invesco (AIM Investments) on their Small Cap team. Prior to pursuing his MBA degree, he was at Barclay's (Lehman Brothers) covering consumer staples stocks.
Education & Designation
Moore received a BS in Business Administration from the Boston University School of Management and an MBA from the Kellogg School of Management at Northwestern University. He is a CFA charterholder.