Fort Washington Private Client Group previously defined structured investments and highlighted the potential benefits and risks for private investors. This article will explain what type of investors may be interested in structured investments and how Fort Washington uses them in client portfolios.
How Do We Build Structured Investments Into Our Portfolios?
Maximizing risk-adjusted returns for our clients is Fort Washington's primary focus. With that in mind, we use structured investments in client portfolios to manage downside risk. For conservative investors, we can replace a portion of a client's equity exposure with a principal protected CD or note. Generally, a client in this demographic is concerned about market valuations, so a structured note or CD provides either full downside protection (in the case of a fully principal-protected CD or note) or a protective buffer that protects against a pre-specified percent of loss (in a buffered note).

Some clients also desire leveraged exposure to an asset class or index, so we can create a structure that has leverage on the upside, with some downside protection. In addition, we can use a structured investment to replace an asset class in a client's portfolio. For instance, if a client is not comfortable with a conventional allocation to Emerging Markets equity, then we can create a structured investment that uses an emerging markets index as the underlier but has a protection buffer on the downside.

For our more aggressive investors, we will create a customized basket of higher volatility indices that have more leverage to attempt to earn higher returns than a direct investment into those underlying asset classes. These are some examples of how we can use structure investments in client portfolios, but it is by no means exhaustive. Next, we will look at investor archetypes that may be good candidates for a structured investment.
Who Are Some of the Ideal Private Investors for Structured Investments?
Structured products can serve a range of investors with different priorities and goals. If you fall into one or more of the categories below, structured products may be a good fit for your portfolio: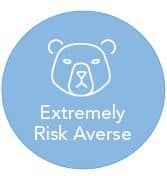 Structured investments are powerful tools that allow investors to access risky asset classes and protect their capital. How much of a loss in your portfolio is too much? Structured investments allow you to build that number into your portfolio and still get exposure to desired asset classes. For example, a FDIC insured (up to $250k) point-to-point CD can allow you to get partial or full exposure to a designated index while eliminating the risk of principal loss.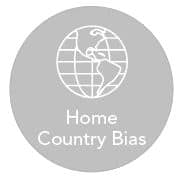 The U.S. equity market is approximately 52% of the global equity market.1 How much of your portfolio capitalizes on the world of opportunity across the globe? If you want the ability to gain exposure to international markets with the potential to reduce the risk, structured investments may be the answer.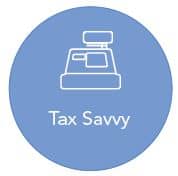 Consider an investor who purchased 100 shares of XYZ for $33, sold the shares at $30, and within 30 days buys back 100 shares of XYZ at $32. The IRS' "Wash-Sale Rule" prohibits recognizing the loss of $300. Structured investments allow investors to liquidate assets that are currently at a loss, incur the tax benefit, and maintain exposure to the asset without triggering the wash-sale rule.2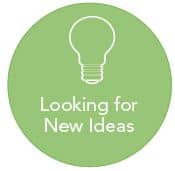 If you believe that your portfolio is not living up to its potential, structured investments may be the solution to your problem. Structured investments are a unique and innovative investment tool that simplify complex investment strategies. These strategies may help unlock value in asset classes (i.e. equites, commodities, foreign exchange, interest rates, etc.) that you may have previously neglected.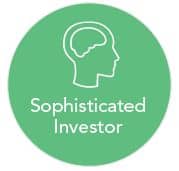 Familiar with the efficient frontier? Better yet, is your portfolio on it? Nobel Laureate Howard Markowitz introduced it in 1952 as mathematical framework for assembling a portfolio of assets such that the expected return is maximized for a given level of risk.3 The frontier represents the set of optimal portfolios with the highest expected return for a defined level of risk. If you are an investor focused on portfolio efficiency, structured investments may be your answer.
What Are the Ideal Market Types to Own Structured Investments?
In the broadest sense, markets have two classifications: trending and oscillating (range bound):
In a trending market, prices are rising or falling for some extended period of time with minimal reversals. That is, increases tend to be followed by increases (bull market), and decreases tend to be followed by decreases (bear market).
In an oscillating market, the market moves up and down in a trading range, but lacks a defined trend. Therefore, increases in prices tend to be followed by decreases, and vice versa.
The optimal market condition for utilizing structured investments is a trending market.
Fort Washington & Goldman Sachs Partnership
Fort Washington has partnered with Goldman Sachs, who offers a transparent and broad marketplace for educating and distributing structured investments, to deliver an expanded set of investment offerings to clients. This is not the first time a Western & Southern subsidiary has collaborated with Goldman Sachs to design an innovative financial solution. In 2014, Western & Southern Financial Group partnered with Goldman Sachs to feature a proprietary index in a new fixed indexed annuity distributed by Western & Southern Financial Group Distributors, which has turned out to be the most successful product debut in Western & Southern Financial Group's 130 year history. This marked the first time that Goldman Sachs had featured an index in an insurance company's product. At Fort Washington, we see an opportunity to expand the relationship with Goldman Sachs and more importantly, to create custom solutions to fit client needs.
For more information on structured investments, contact a Fort Washington advisor at 513-361-7929 or let us contact you.
---
1 Per the IShares MSCI ACWI ETF ACWI. The ACWI is a reasonable global-stock fund that offers broad, market-cap-weighted focus on large- and mid-cap stocks.
2 Fort Washington does not provide tax advice nor is an expert in tax law.
3 See Harry Markowitz, "Foundations of Portfolio Theory," Nobel Lecture, December 7, 1990.
You should be aware that there are material risks associated with structured products, and should read the prospectus and risk disclosures prior to investing. Because of the nature of these products, there are factors that will influence the price you will receive if you sell before maturity. If you sell your investment before maturity, you may receive less than the face amount. Furthermore, there may be little to no secondary market for these investments. Even if a secondary market develops, it may not provide significant liquidity. The tax consequences for these investments depend, in part, on the tax status of the investor and also may differ depending upon the type of underlying interest involved. Fort Washington does not provide tax advice nor is it an expert in tax law. You should consult a tax professional and/or accountant for tax planning purposes.