When I look at U.S. stocks I'm an uncomfortable bull; as one strategist put it I'm a bearish bull on the market.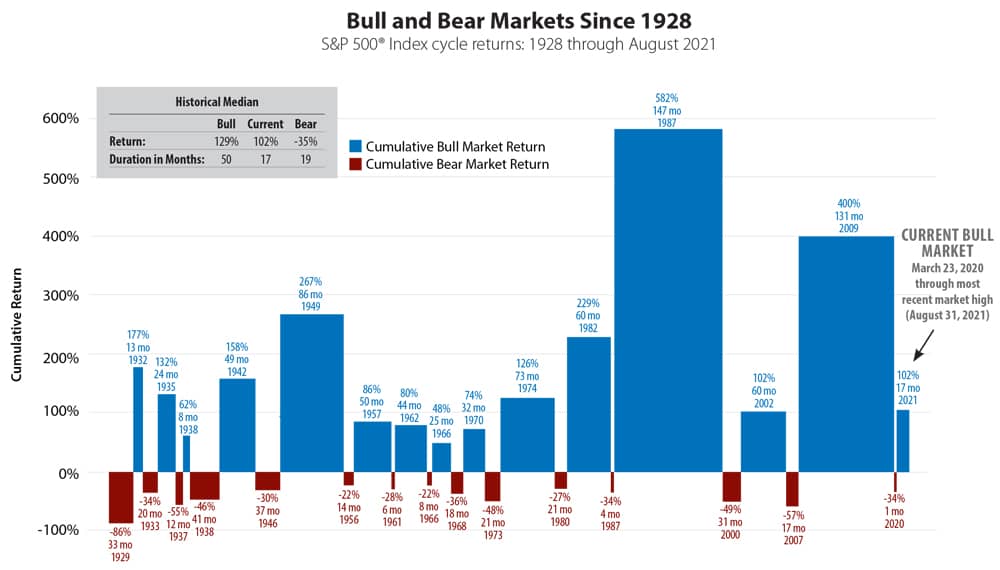 I'm bullish for a number of reasons, most of them are fundamental in nature. Coming out of this downturn the U.S. consumer, the backbone of our economy, is financially strong. U.S. businesses are healthy and growing, there is a ton of cash out there looking for higher returns and financial conditions are really loose. Additionally the economy hasn't fully recovered, it is still recovering, which creates some growth visibility looking forward. And then lastly interest rates – the return driver for the other side of my portfolio, my fixed income portfolio, are still near all-time lows, so my hurdle rate for equites is quite low.
On the other hand, I'm uncomfortable, I'm antsy.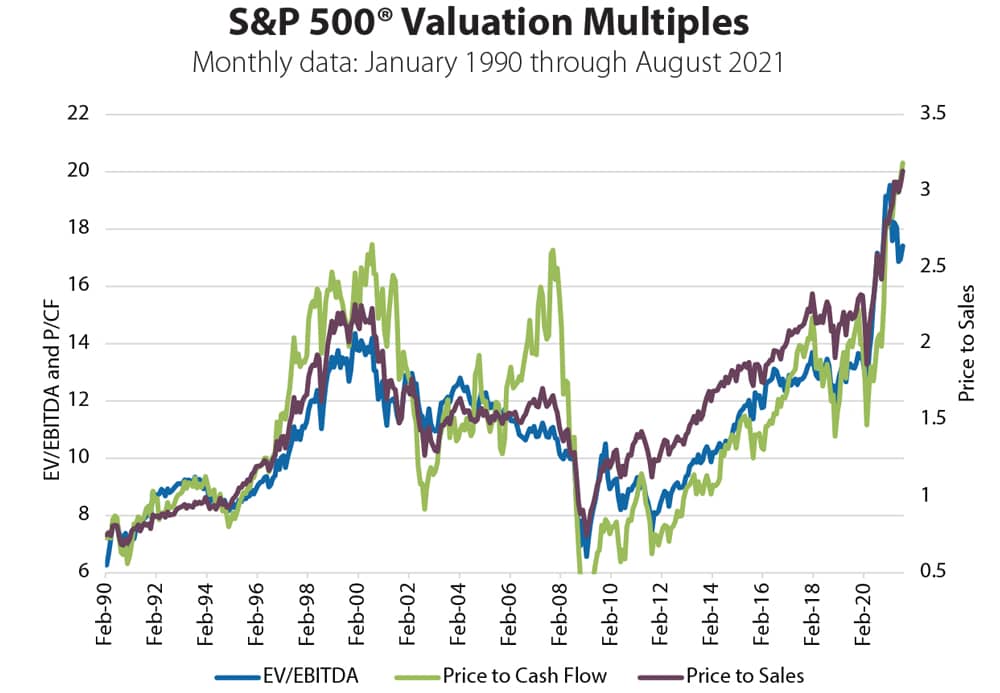 Most of this discomfort has to do with valuations, historically we haven't been in this position where valuations are so high so early in a cycle. Nor have we reached peak profit margins so early in a cycle. And now we are starting to slide down the other side of the recovery boom, earnings growth, economic growth have likely peaked. Looking into 2022 fiscal and monetary conditions are likely to turn into headwinds. All of this suggests much slower earnings growth. How will the market react to slowing earnings growth? It could get bumpy, but as long as earnings are still growing, which I believe they will, the market trend is likely to be up.
So I have been trying to find ways to express caution within my equity allocation instead of going to cash. Some considerations include the following: Increase quality by emphasizing companies with strong balance sheets and competitive advantages. Next would be to get some value exposure to build in some margin of error, but not just cheap for the sake of cheapness, this could include growth at a reasonable price stocks as well. And then lastly dividend growers. First of all bond yields are low, which probably helps explain the year-to-date flows into dividend yielding stocks. But also, corporate America is sitting on a lot of cash and many companies' suspended dividends last year. Now dividend increases are coming at a record strong pace – In the second quarter they were up 130% over a year ago, now admittedly that was a low bar, but this quarter they are on track to do even more and potentially it will be a record-breaking quarter.
To learn more about our views on domestic equities please see the Insights portion of our Touchstone Investments website.
---
This commentary is for informational purposes only and should not be used or construed as an offer to sell, a solicitation of an offer to buy or a recommendation to buy, sell or hold any security. Investing in an index is not possible. Investing involves risk, including the possible loss of principal and fluctuation of value. Past performance is no guarantee of future results.
Please consider the investment objectives, risks, charges and expenses of a Fund carefully before investing. The prospectus and the summary prospectus contain this and other information about the Funds. To obtain a prospectus or a summary prospectus, contact your financial professional or download and/or request one at TouchstoneInvestments.com/literature-center or call Touchstone at 800.638.8194. Please read the prospectus and/or summary prospectus carefully before investing.

Touchstone Funds are distributed by Touchstone Securities, Inc.*
*A registered broker-dealer and member FINRA/SIPC.
Touchstone is a member of Western & Southern Financial Group
©2021, Touchstone Securities, Inc.