Through May, the S&P 500 has risen 12%, which is actually a little less than the 15% increase in bottom up earnings estimates for 2021 since the start of this year. So that means that we have seen a slight contraction in P/E multiples on 2021 earnings. This multiple contraction would be consistent with our belief that the market has moved into a new phase. Previously the market was moving up in anticipation of earnings, now earnings and earnings surprises are taking over as the market driver.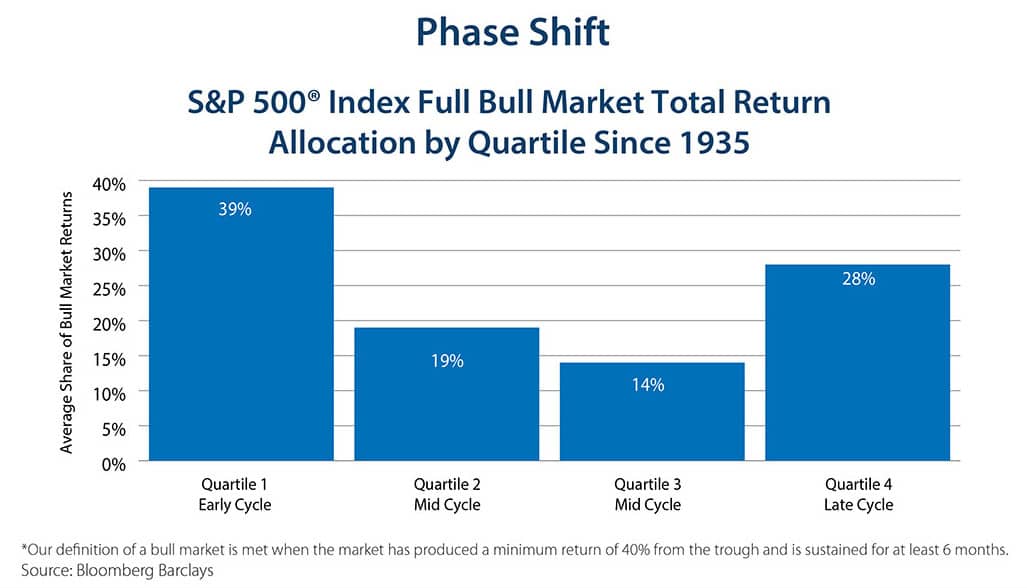 We believe that monetary and fiscal stimulus have crested and as we move through this year the focus of the market will shift towards the question of what rate of growth can our economy and earnings sustain next year and beyond. For earnings growth I believe that near record high profit margins will be a limiting factor.
In this recovery we have seen a shift in market leadership from growth to value. There is still a large valuation gap between growth and value stocks that favor value, but on an absolute basis value stocks are not really cheap relative to their own history.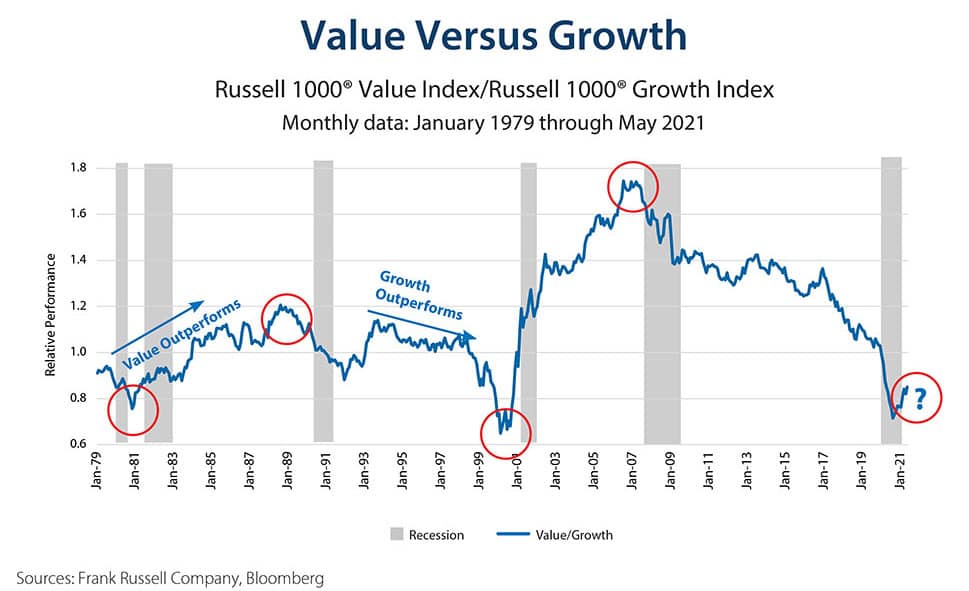 The market has had a big run, so the returns from here are likely to be more modest. In the near term the economic rebound should support earnings of more cyclical companies, including value stocks. But as we move into next year and beyond I think that it is going to be more about individual stocks and industries as opposed to big style calls like growth versus value. We shall see.
To learn more about our views on domestic equities please see the Insights portion of our Touchstone Investments website.
---
This commentary is for informational purposes only and should not be used or construed as an offer to sell, a solicitation of an offer to buy or a recommendation to buy, sell or hold any security. Investing in an index is not possible. Investing involves risk, including the possible loss of principal and fluctuation of value. Past performance is no guarantee of future results.
Please consider the investment objectives, risks, charges and expenses of a Fund carefully before investing. The prospectus and the summary prospectus contain this and other information about the Funds. To obtain a prospectus or a summary prospectus, contact your financial professional or download and/or request one at TouchstoneInvestments.com/literature-center or call Touchstone at 800.638.8194. Please read the prospectus and/or summary prospectus carefully before investing.

Touchstone Funds are distributed by Touchstone Securities, Inc.*
*A registered broker-dealer and member FINRA/SIPC.
Touchstone is a member of Western & Southern Financial Group
©2021, Touchstone Securities, Inc.