In the last 3 months, Treasury yields have moved down, not up. This is despite economic and inflation data releases coming in higher than expected. So the 10- year Treasury is sitting at the lows of the last cycle. I'm hearing a lot of concern about inflation potentially getting out of control, but I'm not seeing it in Treasury yields.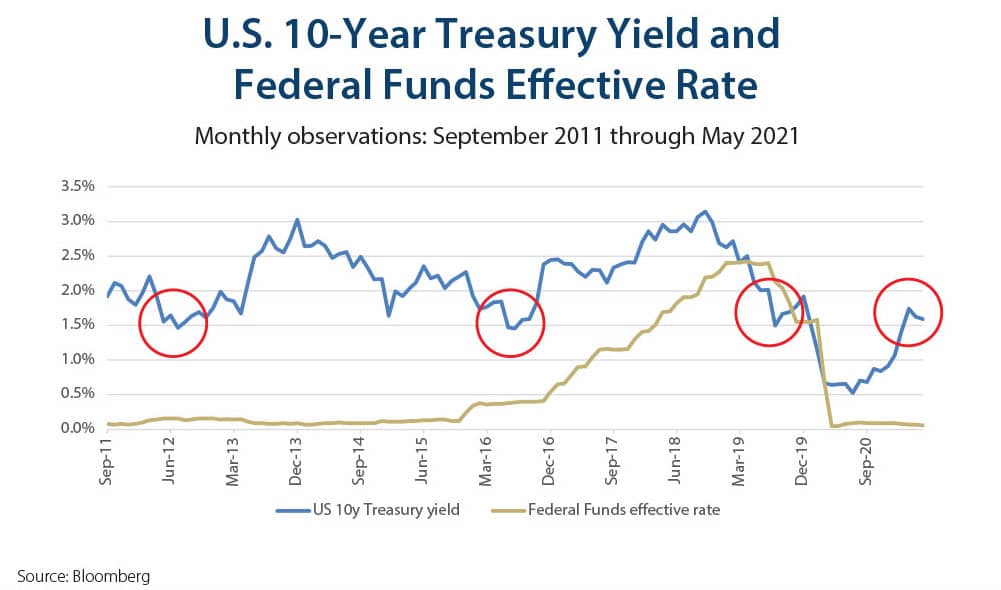 With respect to interest rates we take a supply/demand approach and our data suggests that there is a lot of temporary supply out there built up over the pandemic, a lot of cash built up by businesses and consumers as well, as the Fed buying Treasuries – another source of supply. And all this supply is putting downward pressure on interest rates. But as this economy recovers we anticipate this flood of cash begins to recede and that should allow interest rates to rise some more. Now that said, I'm not in the inflation camp. After this economic rebound I see the economy normalizing back towards a relatively moderate pace.
In this low rate environment, for investors looking to pick up yield, I would suggest adding credit risk. Admittedly credit spreads are tight in a historical context, so the potential for price gains are low, but there is still a yield advantage.
That additional yield is there to help compensate for default risk and defaults tend to be very cyclical.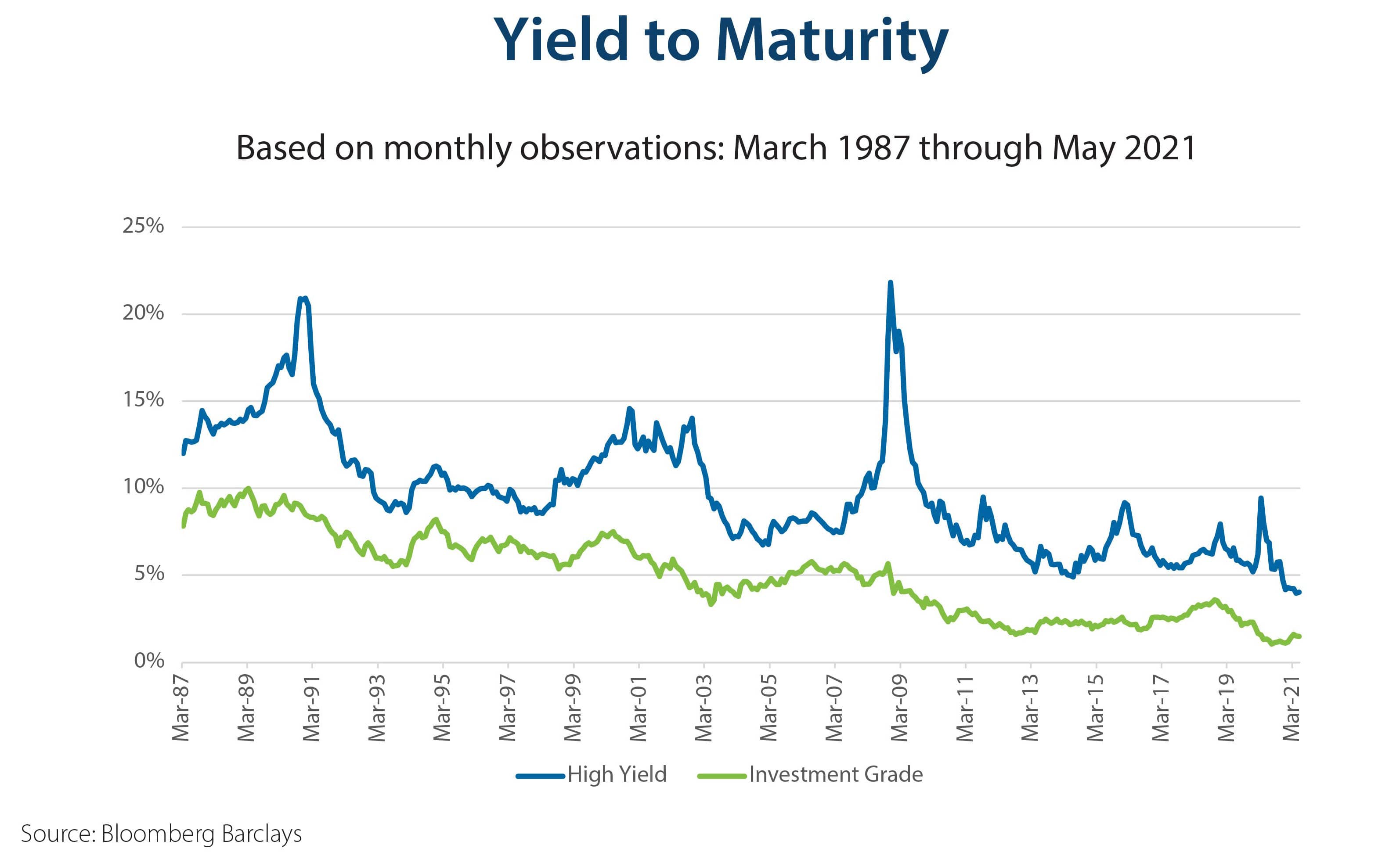 We believe that default risks should continue to wane given very loose financial conditions and that we are still in the early stages of an economic recovery.
To learn more about our views on Fixed Income please see the Insights portion of our Touchstone Investments website.
---
This commentary is for informational purposes only and should not be used or construed as an offer to sell, a solicitation of an offer to buy or a recommendation to buy, sell or hold any security. Investing in an index is not possible. Investing involves risk, including the possible loss of principal and fluctuation of value. Past performance is no guarantee of future results.
Please consider the investment objectives, risks, charges and expenses of a Fund carefully before investing. The prospectus and the summary prospectus contain this and other information about the Funds. To obtain a prospectus or a summary prospectus, contact your financial professional or download and/or request one at TouchstoneInvestments.com/literature-center or call Touchstone at 800.638.8194. Please read the prospectus and/or summary prospectus carefully before investing.

Touchstone Funds are distributed by Touchstone Securities, Inc.*
*A registered broker-dealer and member FINRA/SIPC.
Touchstone is a member of Western & Southern Financial Group
©2021, Touchstone Securities, Inc.