We expect the Fed to announce that they will begin tapering at their November meeting. We don't believe that they will begin raising interest rates until 2023. This is because we don't believe that the inflation rate in 2022 will be high enough to put pressure on the Fed to move sooner. While we believe that longer term Treasury rates can move higher from here, we no longer expect a significant rise in rates. This is partly due to a model we created to help judge where the 10 year Treasury yield should be based on current economic conditions and their historical relationship with the 10yr yield.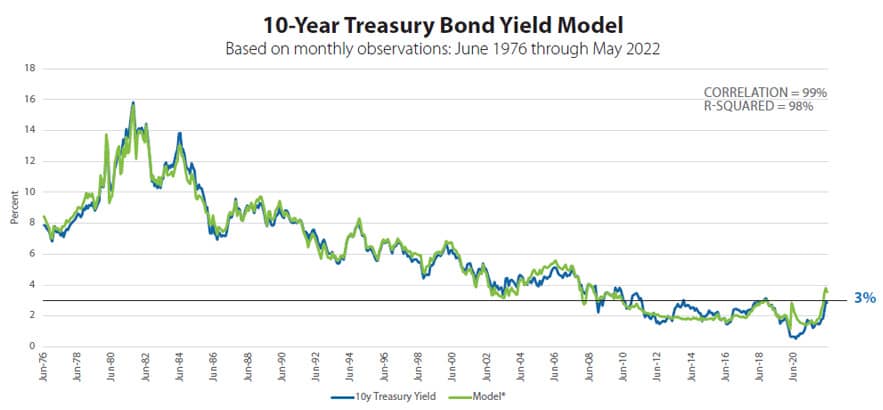 *Based on Core CPI, Unemployment Rate, Federal Funds Rate, 2-year Treasury yield.
Source: Bloomberg
This is not a forecast model, but I can plug in expected levels for inflation, the unemployment rate, and short term interest rates. This model suggests that the 10 year yield should stay below 2% as long as inflation doesn't remain above 3% and the Fed is forced to raise rates sooner than expected.
If these low rates stick around as we suspect then that means that real yields are likely to remain negative. This is, and will likely continue to be the main struggle for fixed income investors. It is likely to also keep a bid under below investment grade bonds. That and a supportive economic backdrop for low default activity.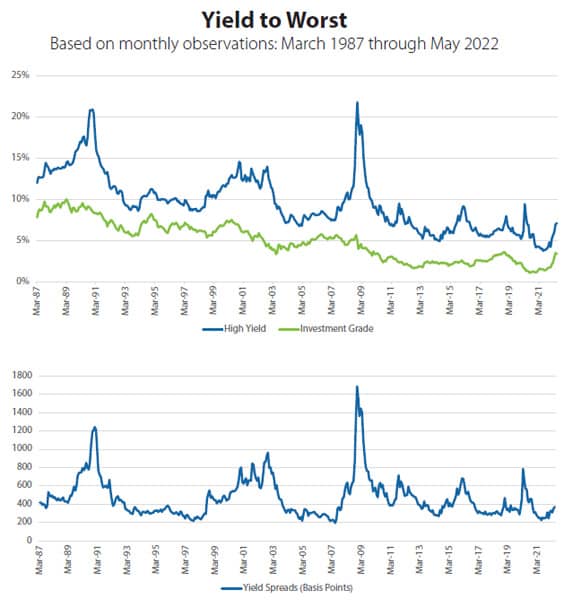 *The yield ratio is calculated by dividing the Yield to Worst of the High Yield Index by the Investment grade Index.
Source: Bloomberg
Spreads are definitely tight, so I'm not suggesting price gains, but one can still pick up additional yield in a yield starved market. As such we continue to suggest a credit overweight while maintaining a slight duration underweight relative to the benchmark.
To learn more about our views on Fixed Income please see the Insights portion of our Touchstone Investments website.
---
This commentary is for informational purposes only and should not be used or construed as an offer to sell, a solicitation of an offer to buy or a recommendation to buy, sell or hold any security. Investing in an index is not possible. Investing involves risk, including the possible loss of principal and fluctuation of value. Past performance is no guarantee of future results.
Please consider the investment objectives, risks, charges and expenses of a Fund carefully before investing. The prospectus and the summary prospectus contain this and other information about the Funds. To obtain a prospectus or a summary prospectus, contact your financial professional or download and/or request one at TouchstoneInvestments.com/literature-center or call Touchstone at 800.638.8194. Please read the prospectus and/or summary prospectus carefully before investing.

Touchstone Funds are distributed by Touchstone Securities, Inc.*
*A registered broker-dealer and member FINRA/SIPC.
Touchstone is a member of Western & Southern Financial Group
©2021, Touchstone Securities, Inc.