As the parent of a child with special needs, you likely focus first and foremost on making sure they're cared for medically, emotionally and financially. But when was the last time you considered your own financial needs and future plans?
The complexity of special needs care may mean your own financial necessities — including your personal savings, investments and retirement plans — are no longer at the top of your priority list, or have shifted from your original thoughts. Such a situation may feel complicated and hard to achieve. Taking care of your own financial stability and future is important to you, however, and it helps put you in a good position to care for your loved one with special needs as well.
This is a fact Andrea Clark, AVP of Experience Strategy at Western & Southern, knows well, as she raises her now-27-year-old daughter with high-level developmental disabilities. It has been at times a daunting and changing task to learn how to plan for her own finances. "You still have your own personal needs," she explained, "even though it can almost create a guilty feeling to consider them. But in the end, I realized I needed to figure out how to structure something that's going to be okay for me while also structuring something for my child. A lot of people don't talk about that until much later, because they're so busy managing their child's needs and the lifestyle those create."
Establishing a financial balance can be hard enough for all parents. When you add the need to find a balance with a special needs child, there are many additional factors that may come into the mix. Knowing what to expect and how to think about it is an important first step toward forming a plan that works for all.
Here are some things to think about when it comes to special needs care.
Planning for Your Child
By 2015, the estimated cost to raise a child to adulthood was $233,610, according to a 2017 report by the United States Department of Agriculture (USDA). But parents of children with special needs know their own costs will run substantially higher, and in some cases the child will need parental support into adulthood, and often for the rest of their life.
It's helpful to start with a solid foundation, including Supplemental Security Income (if you qualify) and other forms of basic financial security for your child. In Andrea's case, she explained how she set up a trust for her daughter, then purchased a life insurance policy to help fund the trust. This is a good way for her to be assured her daughter is taken care of and can have the desired quality of life someday after she's gone. But she had to look even further ahead. "You've got someone who's going to be 100 percent dependent on you for life," she pointed out.
This means thinking about — and budgeting for — costs like therapy, medication, special education, transportation, social outings and respite care (temporary care of your loved one meant to provide you with some time to yourself). Some of these costs may be covered by government benefits or insurance policies, but often not completely. There could be less obvious costs involved, too. Andrea spoke of travel and vacations: "If you do any travel, can you take them with you, and do you need support to go with you? We will often incur higher costs to make travel and hotel locations easier."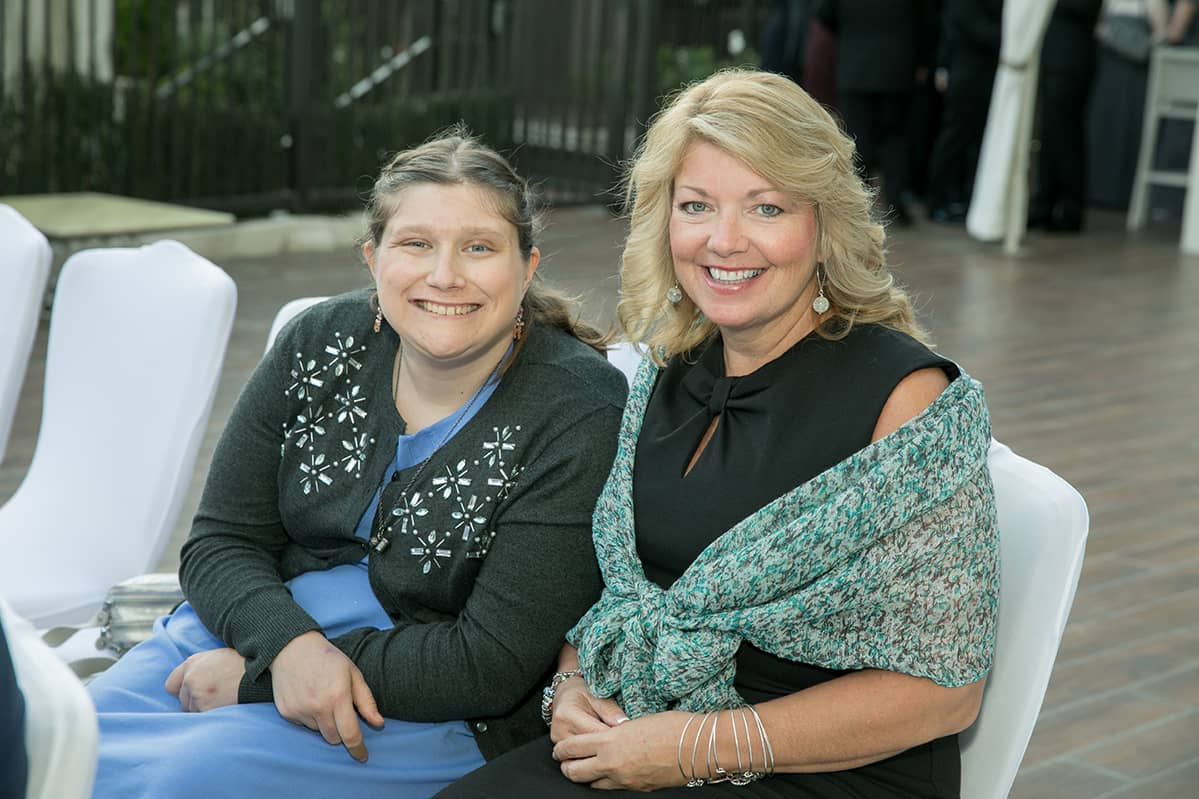 A special needs child's transition into adulthood can be a time of particular mindfulness. During her daughter's high school years, Andrea realized how crucial it was to consider how her daughter would live as an adult and make that work with her own financial picture. For instance, some special needs children now grow up to live on their own: "In the old world of adulthood disabilities, there were fewer resources, so people stayed with their parents longer, or they'd move into group home settings. But now you're starting to see more independent living options."
The choice between independent and group living is a particularly important one when it comes to planning financially for special needs care. "If you live in a group home, you have more services available to you," Andrea explained, "but it's not always the best situation for everybody." Some people choose to rent apartments or buy condos for their adult special needs children, but that means additional costs for transportation (such as grocery shopping or other errands), social outings and caregiving.
If your child is able to work, that can help cover some of these expenses. Otherwise, it's crucial to plan ahead as much as possible.
Planning for Yourself
Even when you've planned for your child with special needs, it's important you still plan for yourself. Having a child with special needs, Andrea said, "changes your view of what your future's going to look like — what major events in your life are going to look like, what retirement looks like."
First and foremost, Andrea recommends getting as much of a head start as possible when it comes to building your savings, to help accommodate future costs. This may involve making pragmatic adjustments to your lifestyle, including where you live and whether you travel. As she put it, "From a parent's perspective, one of the things I had to look at was how I get savings in place for her, but then also look at what's left for me. What does that make my life — and my lifestyle — look like?"
It can also help to seek professional advice. Andrea started by turning to her child's case workers, who helped her understand what state benefits were available to her, including Social Security, Medicaid and various waiver programs, some of which are income-dependent. Andrea also teamed up with a special needs attorney for help structuring her and her daughter's finances, like the special needs trust, within existing regulations; she highly recommends finding an attorney experienced with various special needs situations.
In addition to her case workers and attorney, Andrea sought the help of a financial planner who understands special needs — her own planner has a child of his own with special needs. A planner can help you determine how much to save for your own retirement on top of what you have saved, or are currently saving, for your child, as well as how to budget effectively given your current financial realities.
The fact is that parents of children with special needs must pay close attention to their own particular circumstances. Andrea stated, "There's no one type of solution package that fits every situation. It's definitely not a one-size-fits-all."
Take the time to consider both your and your child's needs as you begin to make progress on a plan — a sense of relief is often one of the most rewarding results of doing so. Remember, providing a stable life for your special needs child includes establishing financial stability for yourself as well as any other family members who depend on you.
Andrea Clark is an employee of Western & Southern. Personal views and opinions expressed are those of the contributor and do not necessarily reflect the views of Western & Southern.
Related Product
Long-Term Care Insurance