In a broad sense we are entering into a global synchronized rebound. Certainly the U.S. stands out for the magnitude of its fiscal and monetary response to the crisis, but we did not act alone in these efforts. There will be stimulus led growth around the world. And global markets excluding the U.S. have a few things going for them in a rebound relative to the US – first is valuation their markets are much cheaper than ours - and secondly is compositionally the international stock indexes are more economically sensitive, so should have a stronger rebound. So broadly I see an opportunity for international stocks to outperform as the recovery takes hold.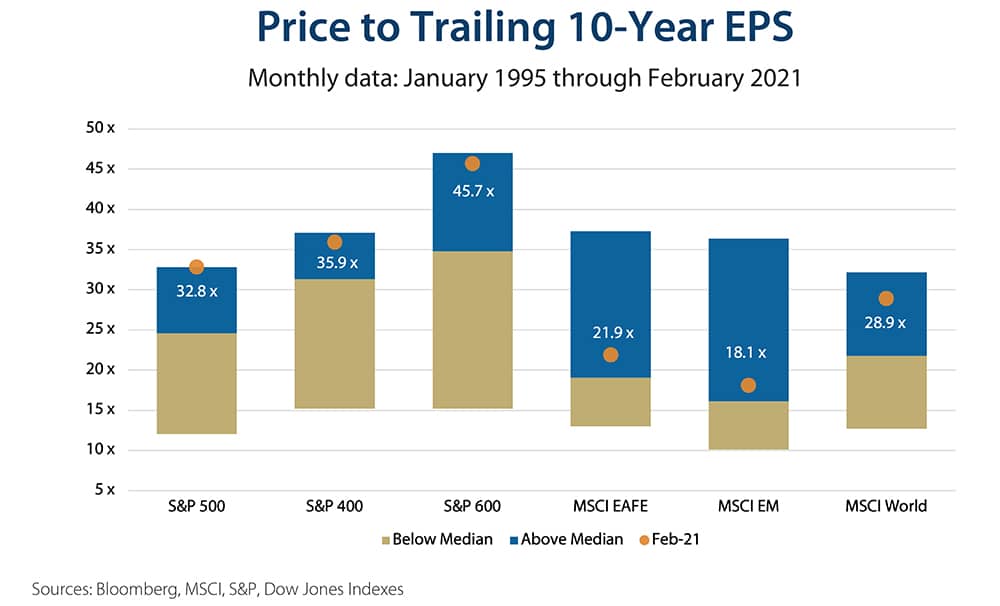 That said, looking around the corner, out beyond this cyclical rebound, visibility is low, but, here's the thing both Europe and Japan have some secular growth disadvantages, and I don't think those go away.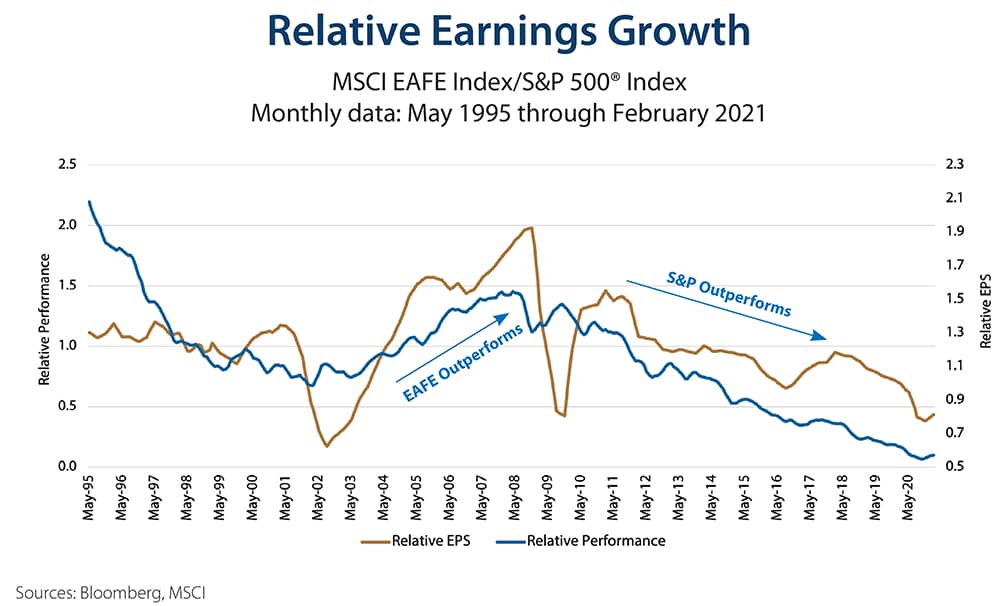 Both of these economies will continue to struggle with low economic growth related to a shrinking labor force and growing entitlement burdens. Even with that backdrop though, if you think about it, if there is a great company with great products it really shouldn't matter where they're domiciled. There are selective opportunities in all markets.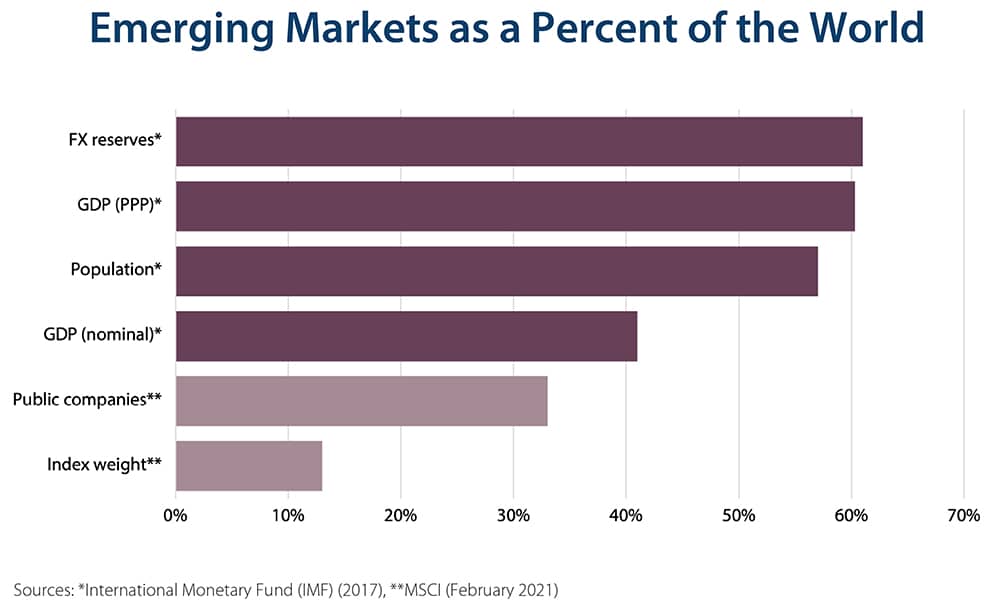 Emerging markets are a different story. I don't see them so much as a play on an economic rebound – though that certainly helps – but more of a way to capture some massive growth potential that is being presented by a huge population base that's climbing the middle class ladder and adopting new cost saving digital services. There are already potential Alibaba sized opportunities residing in South East Asia, India, and Latin America, and there will be new companies offering products and services we haven't even thought of, and you just have these huge populations to sell into. This is where I see a lot of future wealth generation coming from – it's the Emerging Markets.
---
This commentary is for informational purposes only and should not be used or construed as an offer to sell, a solicitation of an offer to buy or a recommendation to buy, sell or hold any security. Investing in an index is not possible. Investing involves risk, including the possible loss of principal and fluctuation of value. Past performance is no guarantee of future results.
Please consider the investment objectives, risks, charges and expenses of a Fund carefully before investing. The prospectus and the summary prospectus contain this and other information about the Funds. To obtain a prospectus or a summary prospectus, contact your financial professional or download and/or request one at TouchstoneInvestments.com/literature-center or call Touchstone at 800.638.8194. Please read the prospectus and/or summary prospectus carefully before investing.

Touchstone Funds are distributed by Touchstone Securities, Inc.*
*A registered broker-dealer and member FINRA/SIPC.
Touchstone is a member of Western & Southern Financial Group
©2021, Touchstone Securities, Inc.