In looking at international stocks I split the market between developed and emerging markets. The developed markets sort of rhyme with the value story here domestically. They are relatively cheap and tend to be more economically sensitive. These should be positive attributes in this economic re-opening rebound.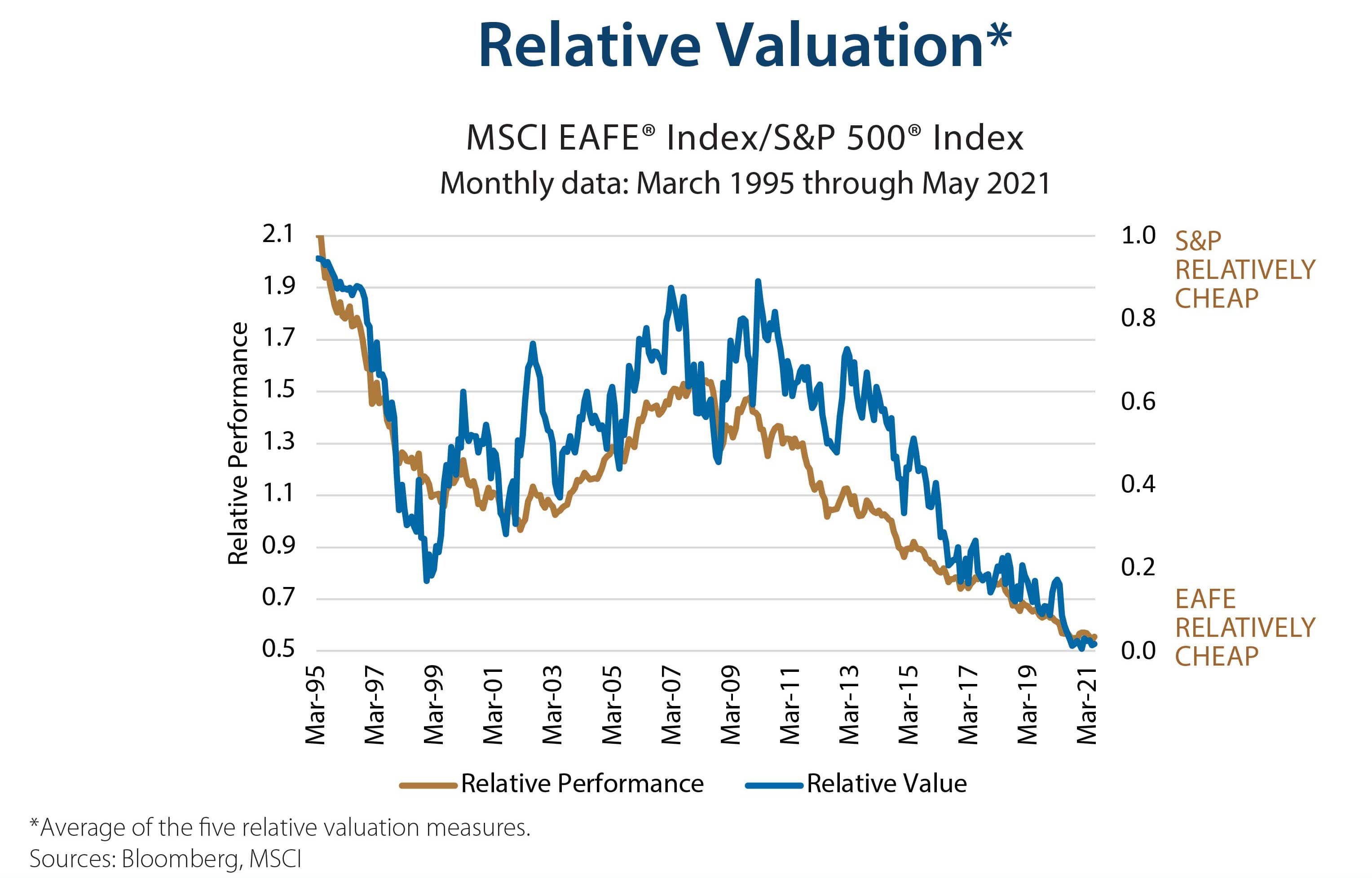 Though a lot of this rebound has already been discounted in the marketplace. Looking beyond this rebound, say at 2022 and beyond, I think that Japan and Europe will continue to struggle with aging demographics and high debt levels. I'm not seeing much concern about Europe or Japan overheating in this recovery. So it's a mixed bag with attractive relative valuation, but I'm struggling to put together an earnings story from the fundamentals that will lead to significant outperformance. Turning to Emerging markets, I believe they will continue to confound and diverge depending upon what country or sector you are looking at. But I also believe the Emerging Markets hold tremendous opportunity and there will continue to be huge winners from selective emerging market stocks.
Relative to the developed markets the Emerging Markets has a much younger population and just a much larger population over which new products and services can be introduced. Digital penetration and mobile wallets for a large unbanked public is cracking open this large population base to businesses and entrepreneurs.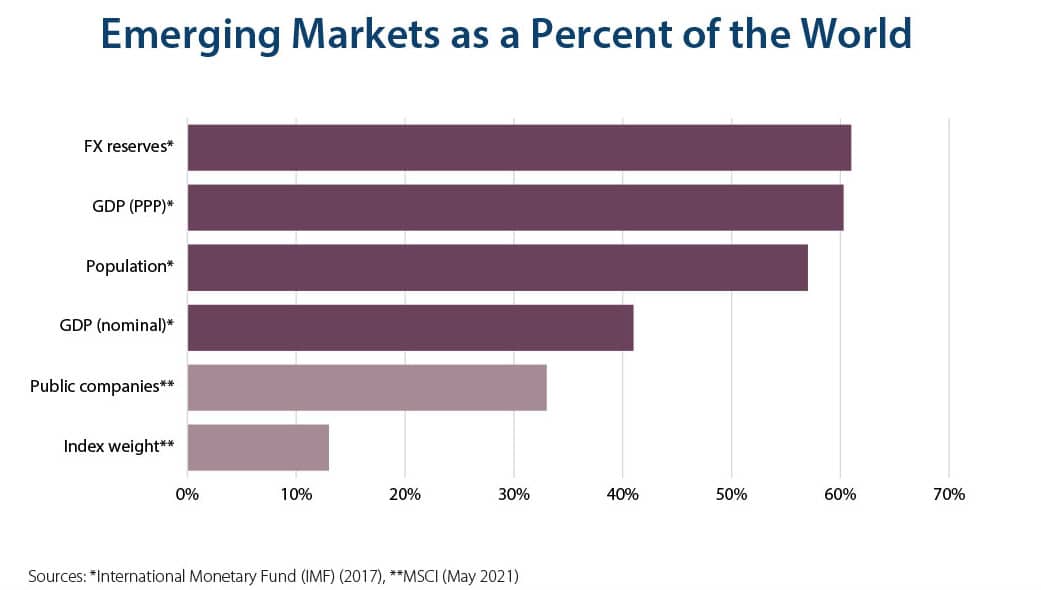 To learn more about our views on international equities please see the Insights portion of our Touchstone Investments website.
---
This commentary is for informational purposes only and should not be used or construed as an offer to sell, a solicitation of an offer to buy or a recommendation to buy, sell or hold any security. Investing in an index is not possible. Investing involves risk, including the possible loss of principal and fluctuation of value. Past performance is no guarantee of future results.
A Word About Risk
The Fund invests in foreign, emerging and frontier markets securities, and depositary receipts, such as American Depositary Receipts, Global Depositary Receipts, and European Depositary Receipts, which carry the associated risks of economic and political instability, market liquidity, currency volatility and accounting standards that differ from those of U.S. markets and may offer less protection to investors. The risks associated with investing in foreign markets are magnified in emerging markets, and in frontier markets due to their smaller and less developed economies.
Please consider the investment objectives, risks, charges and expenses of a Fund carefully before investing. The prospectus and the summary prospectus contain this and other information about the Funds. To obtain a prospectus or a summary prospectus, contact your financial professional or download and/or request one at TouchstoneInvestments.com/literature-center or call Touchstone at 800.638.8194. Please read the prospectus and/or summary prospectus carefully before investing.
Touchstone Funds are distributed by Touchstone Securities, Inc.*
*A registered broker-dealer and member FINRA/SIPC.
Touchstone is a member of Western & Southern Financial Group
©2021, Touchstone Securities, Inc.