Late last year we pulled in our horns and moved from risk-on positioning to more of a risk neutral stance. This was in recognition of changing market conditions moving from accelerating growth to decelerating growth and expectation of the Fed moving from friend to foe. We weren't particularly negative on risk assets as economic growth was still expected to be strong and we anticipated further easing in Covid restrictions and the consumer looked financially strong. In fact we were anticipating that we would find an opportunity to put risk back on sometime this year.
The war in Ukraine has changed our thinking. It is really the economic sanctions war that has changed our market view. These sanctions are likely to remain in place for an extended period, which suggests continued upward pressure on food and energy prices and continued supply chain disruptions. We took international stocks to an underweight, recognizing the greater economic risk for Europe given meaningful trade ties with Russia and geographic location. We were already underweight emerging markets. This gave us an overweight to U.S. stocks. Our economy is much more insulated from the economic war, though we are not immune.
As mentioned, we had been looking for an opportunity to move back to an equity overweight, but are less inclined now. Higher supply driven food and energy prices should, at the margin, crowd out spending on less discretionary purchases, slowing real spending growth. Yet the Fed is inclined to do more tightening than was expected at the start of this year.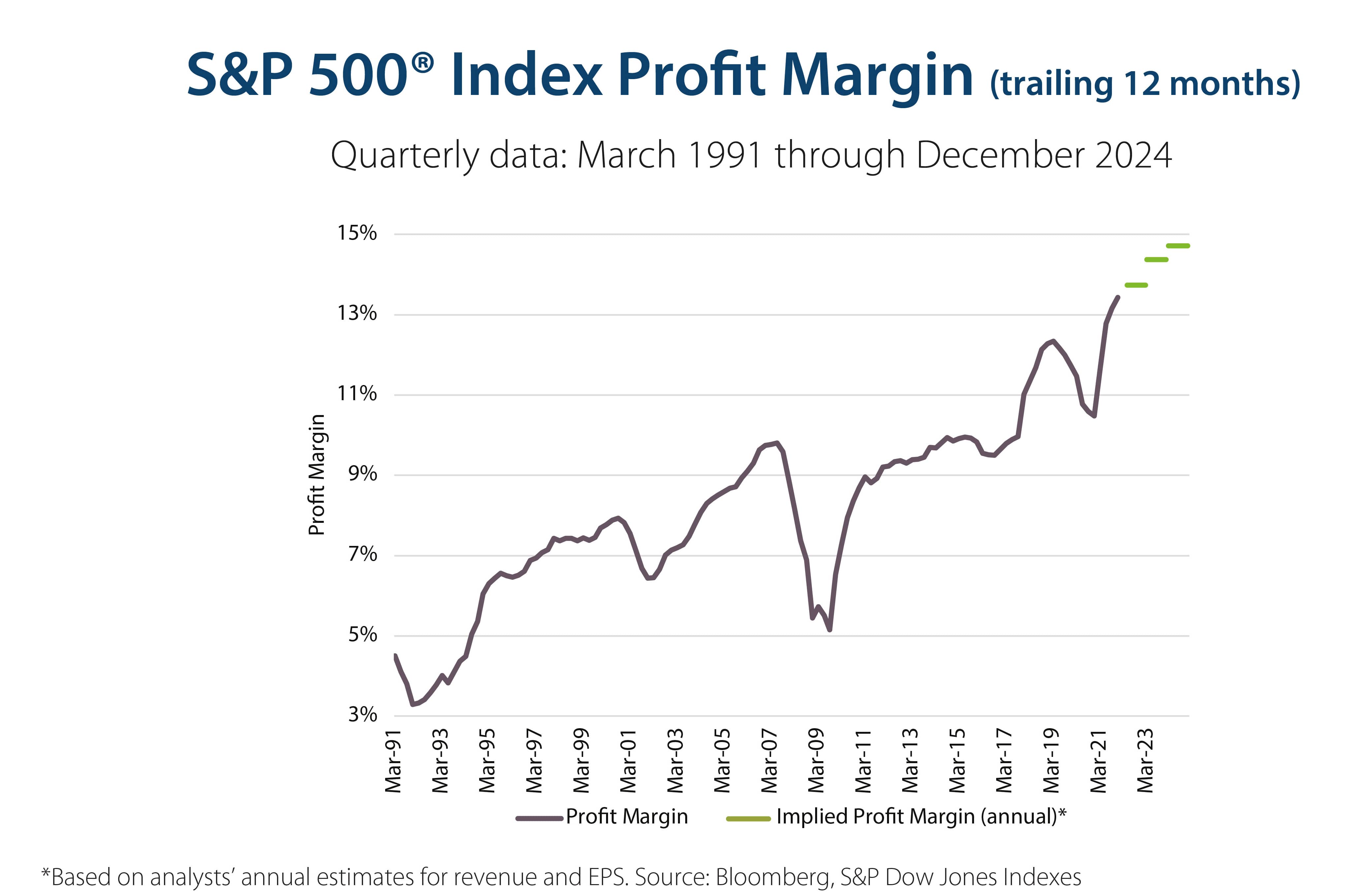 This makes a tough backdrop for corporate profits, especially given we are at all-time profit margins. We believe there is downside risk to earnings should the Fed become more aggressive. We don't want to get to negative as we don't currently see risk of recession given how financially strong the U.S. consumers are, and with a tight labor market and rising wages.
In terms of positioning we would emphasize a selective approach looking for companies with strong competitive positioning and sought after products that should allow for pricing power. We would also look for valuation support.
For further Insights on our market views please see our website.
---
This commentary is for informational purposes only and should not be used or construed as an offer to sell, a solicitation of an offer to buy or a recommendation to buy, sell or hold any security. Investing in an index is not possible. Investing involves risk, including the possible loss of principal and fluctuation of value. Past performance is no guarantee of future results.
Please consider the investment objectives, risks, charges and expenses of a Fund carefully before investing. The prospectus and the summary prospectus contain this and other information about the Funds. To obtain a prospectus or a summary prospectus, contact your financial professional or download and/or request one at TouchstoneInvestments.com/literature-center or call Touchstone at 800.638.8194. Please read the prospectus and/or summary prospectus carefully before investing.

Touchstone Funds are distributed by Touchstone Securities, Inc.*
*A registered broker-dealer and member FINRA/SIPC.
Touchstone is a member of Western & Southern Financial Group
©2022, Touchstone Securities, Inc.