.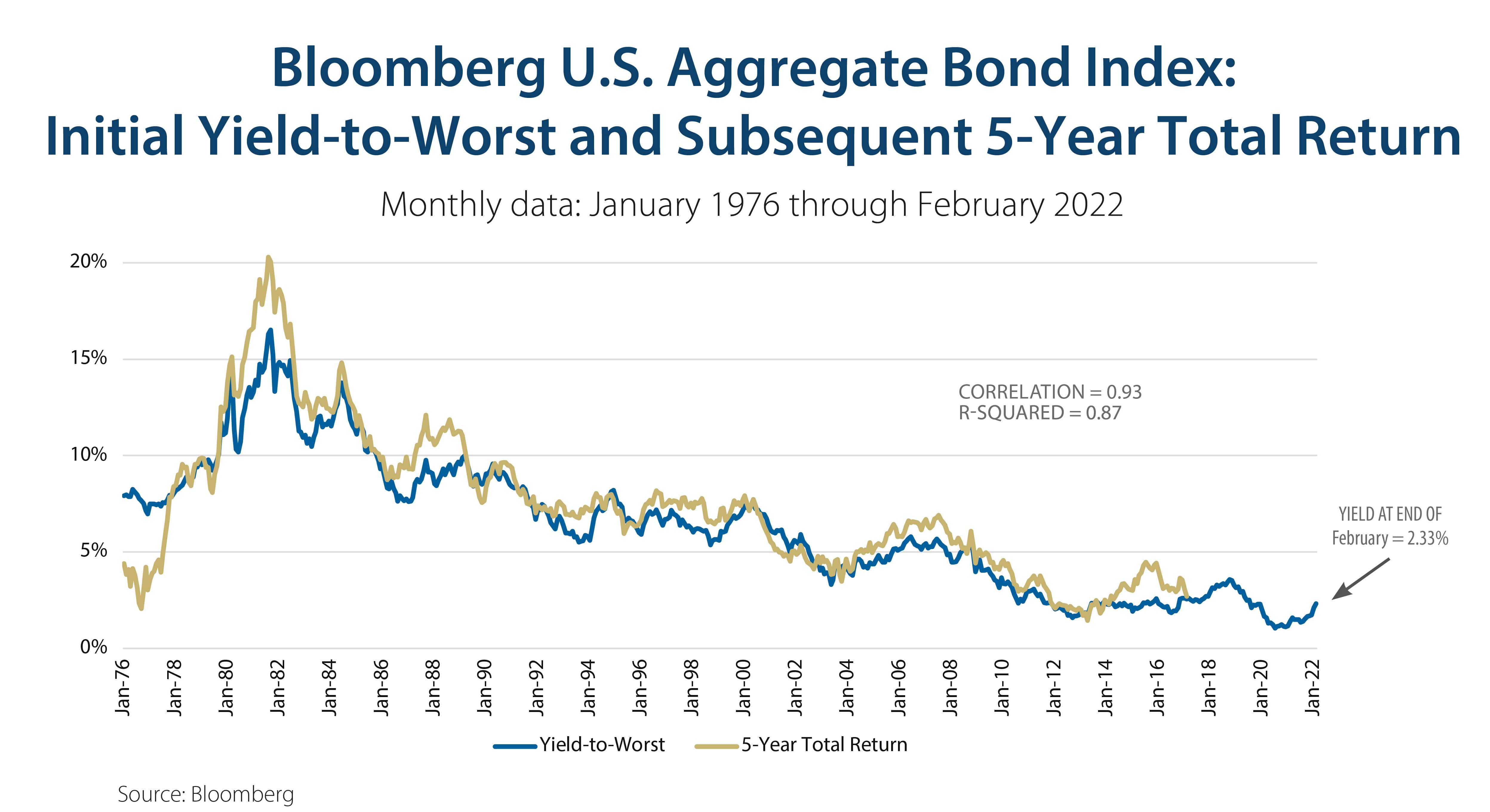 As such an allocation to fixed income is still important as it should help dampen the volatility of an overall portfolio, despite low interest rates.
The big unknown is just how much pressure the Fed applies on the brakes and much of that depends on inflation. Inflation is clearly running above expectations and sanctions on Russia are likely to keep upward pressure on prices for food and energy for some time to come. This will complicate the Fed's job as this supply driven inflation can lead to slower economic growth as increased spending on food and energy takes away from spending on other items. The Fed, though, has amped up its message of tightening indicating 7 rate increases, and expects to start draining their balance sheet in May. This messaging suggests that the Fed is prepared to sacrifice economic growth to tame inflation. Clearly this is something to watch. Over the last year we have been slowly reducing our duration underweight and moving from high yield toward investment grade.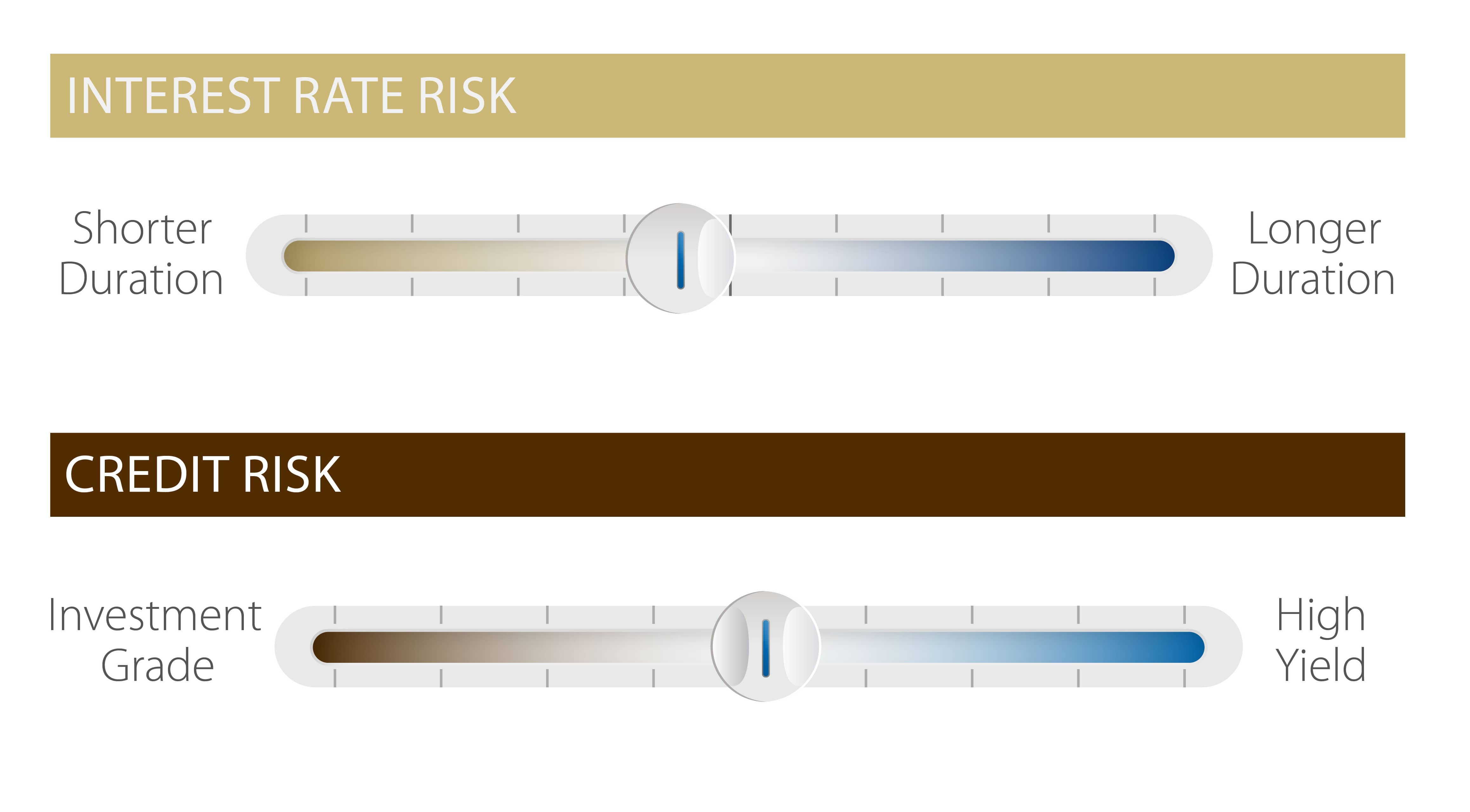 If it appears economic growth is at risk we are likely to move to a duration overweight and high yield underweight. At this time we still find non-investment grade yields attractive and see little credit stress in the marketplace and, as such, are maintaining our market weight positioning. As stated in the past we are living in unique times and we are prepared to adjust our forecast as needed, and will keep you updated on any changes.
For further Insights on our market views please see our website.
---
This commentary is for informational purposes only and should not be used or construed as an offer to sell, a solicitation of an offer to buy or a recommendation to buy, sell or hold any security. Investing in an index is not possible. Investing involves risk, including the possible loss of principal and fluctuation of value. Past performance is no guarantee of future results.
Please consider the investment objectives, risks, charges and expenses of a Fund carefully before investing. The prospectus and the summary prospectus contain this and other information about the Funds. To obtain a prospectus or a summary prospectus, contact your financial professional or download and/or request one at TouchstoneInvestments.com/literature-center or call Touchstone at 800.638.8194. Please read the prospectus and/or summary prospectus carefully before investing.

Touchstone Funds are distributed by Touchstone Securities, Inc.*
*A registered broker-dealer and member FINRA/SIPC.
Touchstone is a member of Western & Southern Financial Group
©2022, Touchstone Securities, Inc.