Much higher than expected inflation in 2022 put the U.S. Federal Reserve Board (Fed) on a much more aggressive path than anticipated at the start of the year.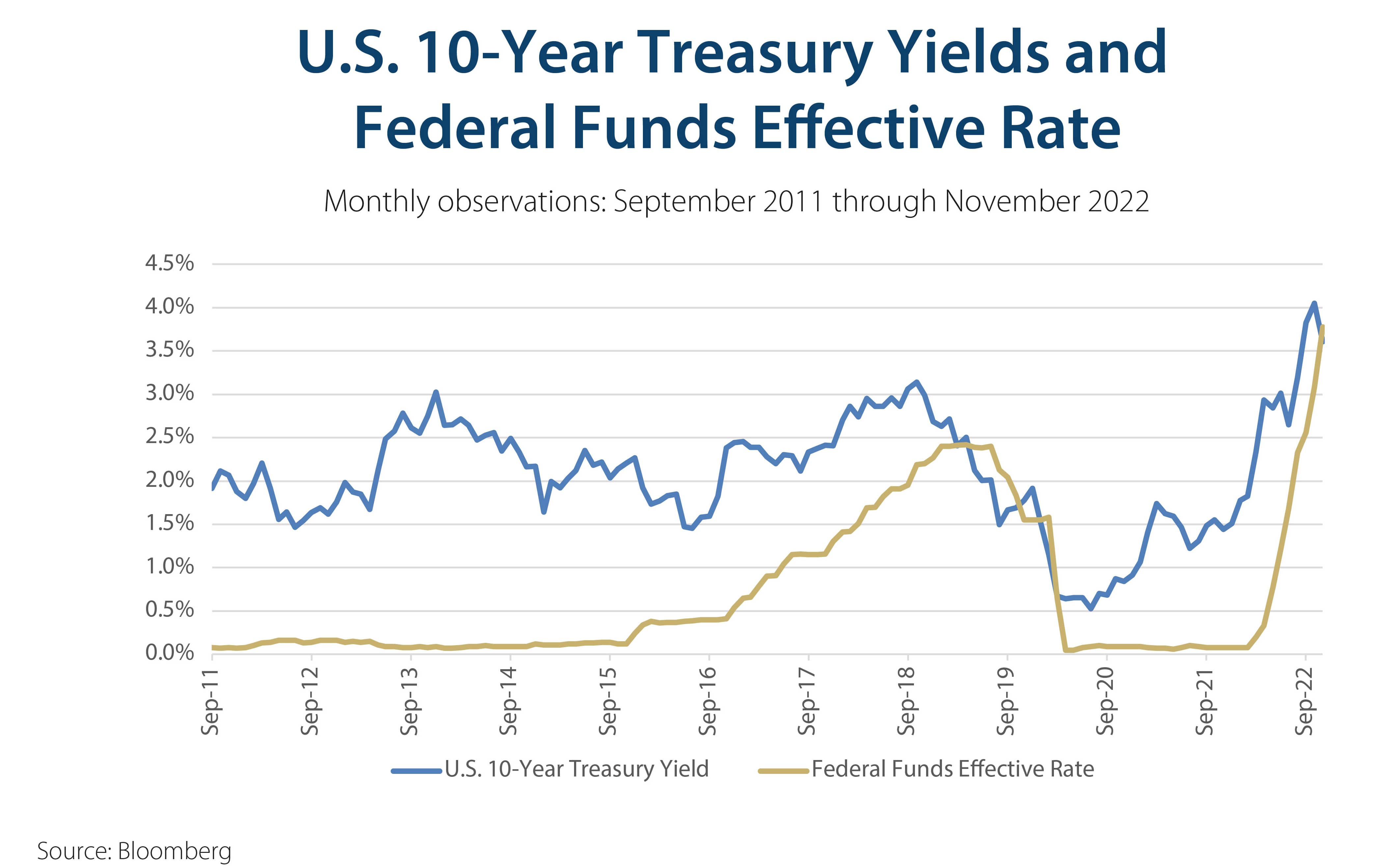 10-year Treasury yields surged above 4% before moving back down. We increased duration when rates moved higher and will do so again should they move up further. We believe that the Fed's resolve to tame inflation is likely to slow economic growth and will eventually create a ceiling for longer-term rates.

While 2022 was a very difficult year for fixed income investors, it has presented numerous opportunities for yield hungry investors. We are now finding attractive yields without having to reach into higher risk categories.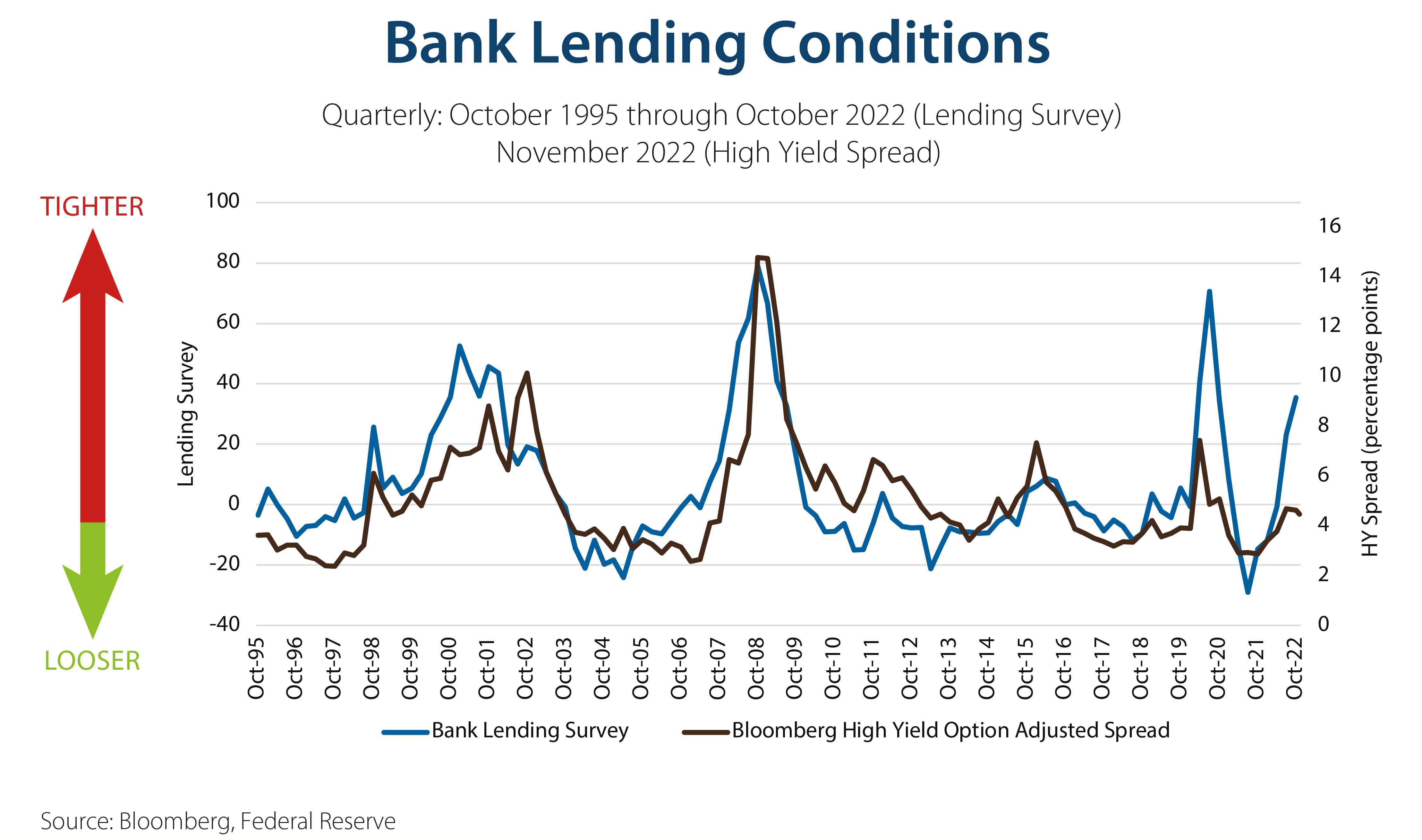 Financial conditions moved swiftly toward being tight as the Fed shifted to a more aggressive approach to monetary tightening and suggested it was willing to sacrifice economic growth to tame inflation. While high yield credit spreads widened in response, they currently do not reflect much weaker economic conditions. The changed backdrop of a more aggressive Fed led us to shift toward higher quality exposure. Should spreads widen, which we anticipate in 2023, we are likely to move down in credit quality.

---
This commentary is for informational purposes only and should not be used or construed as an offer to sell, a solicitation of an offer to buy or a recommendation to buy, sell or hold any security. Investing in an index is not possible. Investing involves risk, including the possible loss of principal and fluctuation of value. Past performance is no guarantee of future results.
Please consider the investment objectives, risks, charges and expenses of a Fund carefully before investing. The prospectus and the summary prospectus contain this and other information about the Funds. To obtain a prospectus or a summary prospectus, contact your financial professional or download and/or request one at TouchstoneInvestments.com/literature-center or call Touchstone at 800.638.8194. Please read the prospectus and/or summary prospectus carefully before investing.

Touchstone Funds are distributed by Touchstone Securities, Inc.*
*A registered broker-dealer and member FINRA/SIPC.
Touchstone is a member of Western & Southern Financial Group
©2022, Touchstone Securities, Inc.
TSF-2630-FI-2212