Life Insurance, Retirement Planning & Investing Solutions for Your Financial Success
Western & Southern Life knows how to help you reach your financial destinations throughout life. Whether it's building financial security for your loved ones, growing your wealth or planning for your retirement, our expert team of friendly financial representatives are ready to partner with you to help plot out the right course to achieve your goals.
Start Your Journey
Personalized Financial Solutions for Every Stage of Your Life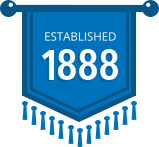 Rich Heritage
Financial Strength

Superior Service
Access Your Account Information
Have You Started Saving for Retirement?
What's Happening in Your Life?
Expand Your Financial Education
Building a Vibrant Community
"Soldiers have made a solemn pledge to serve their country and to defend it with their lives, if necessary. Such commitment and sacrifice deserve our deepest gratitude. We are proud to honor and repay that commitment to us with a commitment of our own to them."

- John F. Barrett, Chairman, President & Chief Executive Officer