Take Care of Your Loved Ones With a Reliable Income Stream
Our Simple Choice Term policy offers you a new option. By selecting Income Choice Term, you can create a reliable income stream for your loved ones that they can use toward ongoing expenses going forward.
Explore Simple Choice Term
Your Long-Term Financial Services Partner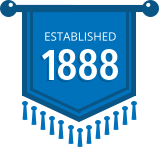 Rich Heritage
Financial Strength

Superior Service
Have You Started Saving for Retirement?
What's Happening in Your Life?
Expand Your Financial Education
Building a Vibrant Community
"Soldiers have made a solemn pledge to serve their country and to defend it with their lives, if necessary. Such commitment and sacrifice deserve our deepest gratitude. We are proud to honor and repay that commitment to us with a commitment of our own to them."

- John F. Barrett, Chairman, President & Chief Executive Officer