Win $529 Toward an Education Savings Plan
Paying for education doesn't have to be challenging. Contact a Registered Representative to learn how you can win $529 toward an educational savings plan. It's our way of celebrating National 529 Day.
Learn How
Your Long-Term Financial Services Partner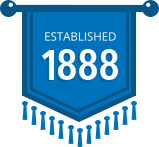 Rich Heritage
Financial Strength

Superior Service
Have You Started Saving for Retirement?
What's Happening in Your Life?
Expand Your Financial Education
Building a Vibrant Community
"Soldiers have made a solemn pledge to serve their country and to defend it with their lives, if necessary. Such commitment and sacrifice deserve our deepest gratitude. We are proud to honor and repay that commitment to us with a commitment of our own to them."

- John F. Barrett, Chairman, President & Chief Executive Officer