Insurance Solutions for You & Those You Love
Life is constantly changing, which means your insurance needs will, too. We offer an array of whole, universal and term life products to help meet your needs, wherever you are at this point in your life.

Protect Your Future
Retirement Planning to Help Secure Your Future
Whether it's evaluating your current financial needs, developing suitable retirement strategies or offering different annuity options, Western & Southern Life can deliver the retirement planning you need to help you achieve your goals.
Plan for Your Retirement
Investment Products to Help You Achieve Your Financial Dreams
You have many choices for investing your hard-earned money, but which are the right ones — right now — for you? Let Western & Southern Life help you determine which investment vehicles are the most suitable for your needs and future goals.

Invest in Your Tomorrow
Your Long-Term Financial Services Partner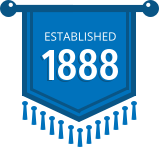 Rich Heritage
Financial Strength

Superior Service
Have You Started Saving for Retirement?
What's Happening in Your Life?
"Soldiers have made a solemn pledge to serve their country and to defend it with their lives, if necessary. Such commitment and sacrifice deserve our deepest gratitude. We are proud to honor and repay that commitment to us with a commitment of our own to them."

- John F. Barrett, Chairman, President & Chief Executive Officer