Looking Ahead to the Future of Emerging Markets
Surveying the investment horizon, we believe the next round of growth for the emerging markets as a whole will be more complex. We think the easy growth path for China is over, as some of its low-cost manufacturing is offshored to nearby neighbors. That said, there will be winners and losers created within the index with plenty of opportunity for growth amid new secular, not cyclical, trends. Consider adopting an active management approach when constructing an Emerging Markets portfolio. Evaluate prospects for sectors and industries that are more directly influenced by the burgeoning middle class. We believe they will provide higher and more sustainable growth.
So, Where Is the Growth?
The index is in transition, too.
MCSI Emerging Markets Index
June 2008 - June 2019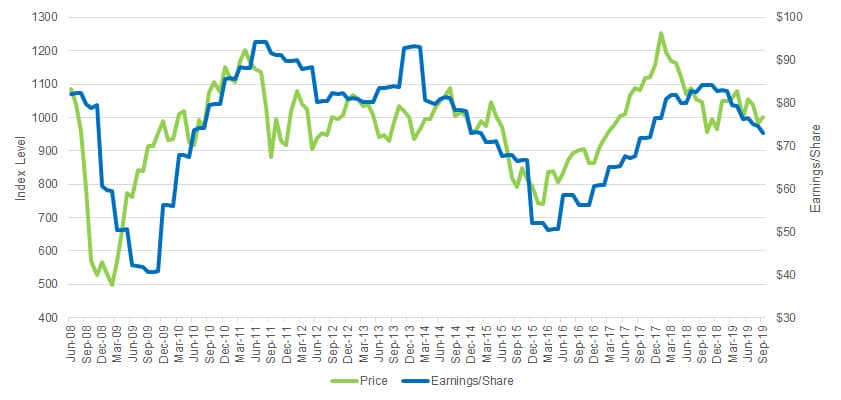 Source: MSCI

The tailwinds supporting Emerging Markets growth in the early- to mid-2000s subsided with the financial crisis. Now, more than a decade later, distinct new trends have emerged. Look for increasing opportunity for high-quality growth businesses benefiting from local demand growth, rather than the export-driven business models that prevailed in the past. Consumption growth in Emerging Markets has already surpassed that of developed markets. We believe it should rise further, based on the following:
Increasing productivity
Growing discretionary incomes
Expanding credit penetration
Attractive demographic profiles