Why Don't We Time the Market?
Why is market timing so hard? Maybe it is because the majority of the return in a bull market* straddles a bear market. Market timers risk sacrificing the most beneficial portions of a bull market even if they slightly misjudge the market peak and trough.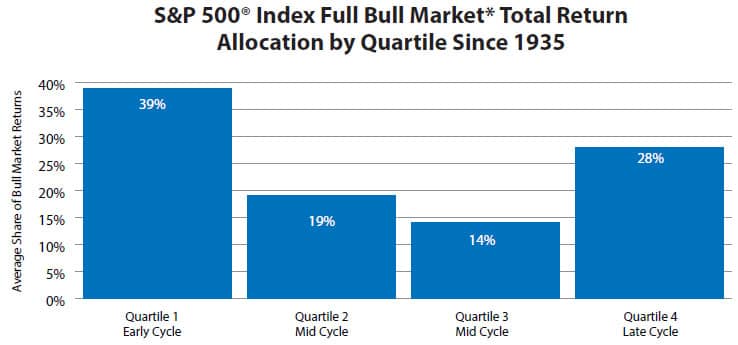 *Our definition of a bull market is met when the market has produced a minimum return of 40% from the trough and is sustained for at least 6 months.
Source: Bloomberg
Stock Market Volatility
Historically a flattening in the yield curve has heralded higher stock market volatility, and vice versa. The chart below looks at the yield curve (inverted) as measured by the yield difference between the 10-year and 2-year Treasury yields. Historically, this yield curve has led volatility by three years and is indicative of the long lags between monetary policy and its impact on the economy and markets.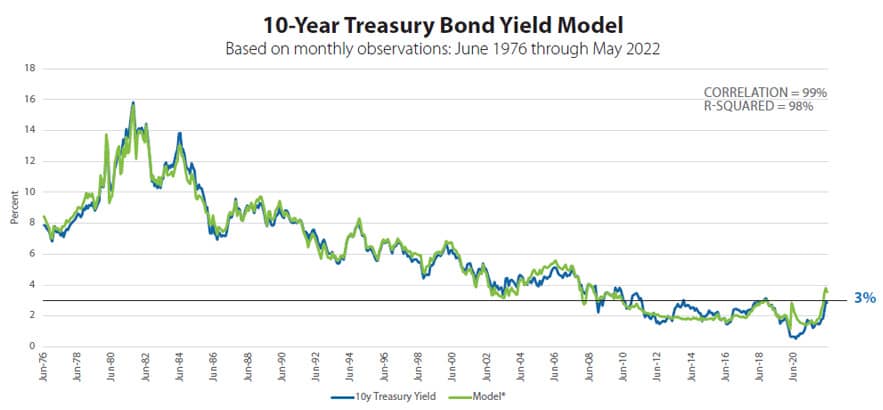 *Term Spread = 10-year Treasury yield minus 2-year Treasury yield.
Source: Bloomberg
Active Versus Passive
Note the cyclical nature of active and passive strategy returns over time. Recently, trailing five-year return observations for the S&P 500® ranked above 70% of active large-cap managers (on a gross return basis; it would be even higher net of fees). Yet note how the S&P 500® Index tended to rank higher than active funds during periods of high absolute returns. Our research suggests that absolute returns over the next five years may be more muted due to lower earnings growth and current high valuations. Now may be a good time to consider more active exposure.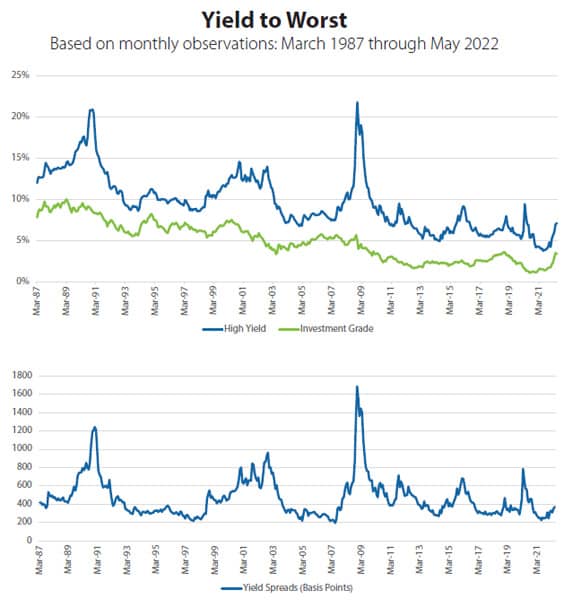 *Includes all non-index large cap mutual funds, including funds that have been liquidated or merged out of existence. Returns are gross of fees.
Sources: Morningstar Direct, S&P Dow Jones Indexes
Valuations Around the World
As a reference, we provide valuation measures for various domestic and international indexes. The valuation range dates back to 1995. One thing to note for the U.S. indexes. Given the length of this cycle, the current lookback period (10 years) does not include a bear market, while historical comparison does include bear markets. That makes current readings unique and somewhat understated versus historical comparisons.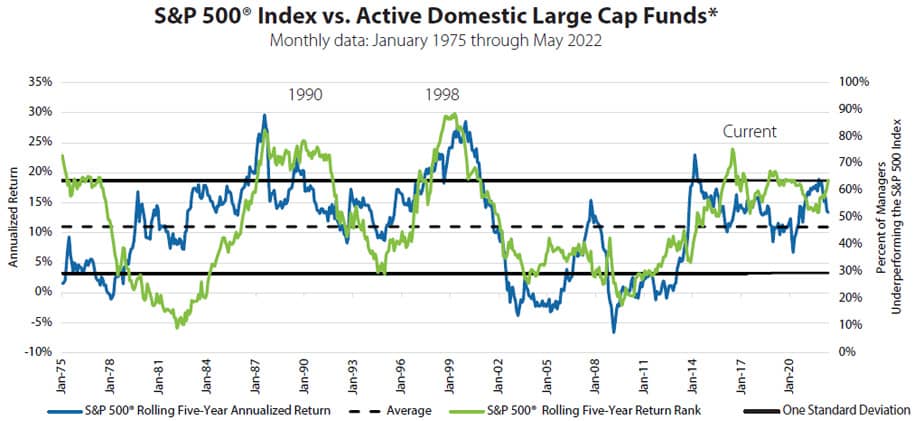 Sources: Bloomberg, MSCI, S&P, Dow Jones Indexes
Closing the Mid-Cap Gap
Westfield Capital Management states that "stock prices follow earnings progress." The chart below looks at the Russell Midcap® Index relative to the S&P 500® over the last 10 years (normalized to put them on the same scale). It indicates that relative earnings and relative price generally move together. Yet, over the last three years we have seen a gap open between relative earnings and performance. While the earnings of the Russell Midcap® Index have been slightly better than the earnings of the S&P 500® Index, the Russell Midcap® Index has significantly underperformed. Looking forward, estimates for earnings growth suggest that the relative earnings line will move higher. Closing this gap would entail relative outperformance of the Russell Midcap® Index.

*Normalization adjusts or rescales the values of different time series to a notionally common scale to allow for comparability.
Source: Bloomberg
Glossary of Investment Terms and Index Definitions
---
This commentary is for informational purposes only and should not be used or construed as an offer to sell, a solicitation of an offer to buy, or a recommendation to buy, sell or hold any security. There is no guarantee that the information is complete or timely. Past performance is no guarantee of future results. Investing in an index is not possible. Investing involves risk, including the possible loss of principal and fluctuation of value. Please visit touchstoneinvestments.com for performance information current to the most recent month-end.
Please consider the investment objectives, risks, charges and expenses of the fund carefully before investing. The prospectus and the summary prospectus contain this and other information about the Fund. To obtain a prospectus or a summary prospectus, contact your financial advisor or download and/or request one on the resources section or call Touchstone at 800-638-8194. Please read the prospectus and/or summary prospectus carefully before investing.
Touchstone Funds are distributed by Touchstone Securities, Inc.*
*A registered broker-dealer and member FINRA/SIPC.

Not FDIC Insured | No Bank Guarantee | May Lose Value