Brendan M. White, CFA
Senior Vice President, Co-Chief Investment Officer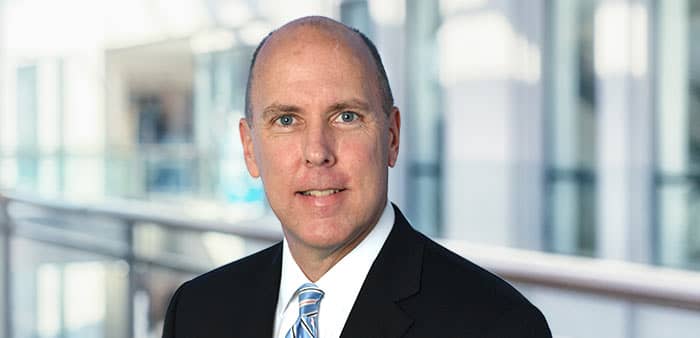 Career
Brendan White is a Senior Vice President and Co-Chief Investment Officer of Fort Washington Investment Advisors, Inc., a wholly owned subsidiary of Western & Southern Financial Group.
In this role, White is responsible for overseeing the investment activity for all assets under management with emphasis on all fixed income functions while collaborating with James Vance, Co-Chief Investment Officer, on all investment decisions. White also shares responsibility for asset allocation and macro-positioning for both Fort Washington and Western & Southern Financial Group.

White joined Fort Washington in 1993 and has more than 30 years of industry experience. Prior to joining the firm, he was with Ohio Casualty Corporation where he was a securities analyst supporting the High Yield and Mortgage-Backed Securities portfolios.
Education & Designation
White is a Chartered Financial Analyst with an MBA from Xavier University and a BS in Finance from The Ohio State University.

White serves on the University of Cincinnati Department of Finance Advisory Board. He is a member of the Standard & Poor's Investors Council. He also serves on the Cincinnati Cancer Foundation. He previously served in a variety of roles with organizations including Our Lord Christ the King parish, The Friars Club and the Catholic Inner-City School Education Fund.