Are You Ready to Take Life's Next Financial Step?
Buying a house, getting married, starting a family and planning for retirement are important financial milestones in life. We offer a variety of life insurance, annuity and investment products to help meet your current financial needs, so you can concentrate on enjoying life.
PROTECT YOUR FUTURE
Important Notice for Policyholders Affected by the Federal Government Shutdown
888-283-9369
Your Long-Term Financial Services Partner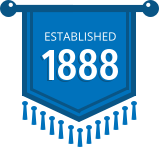 Rich Heritage
Financial Strength

Superior Service
What's Happening in Your Life?
Building a Vibrant Community
"Soldiers have made a solemn pledge to serve their country and to defend it with their lives, if necessary. Such commitment and sacrifice deserve our deepest gratitude. We are proud to honor and repay that commitment to us with a commitment of our own to them."

- John F. Barrett, Chairman, President & Chief Executive Officer