Table of Contents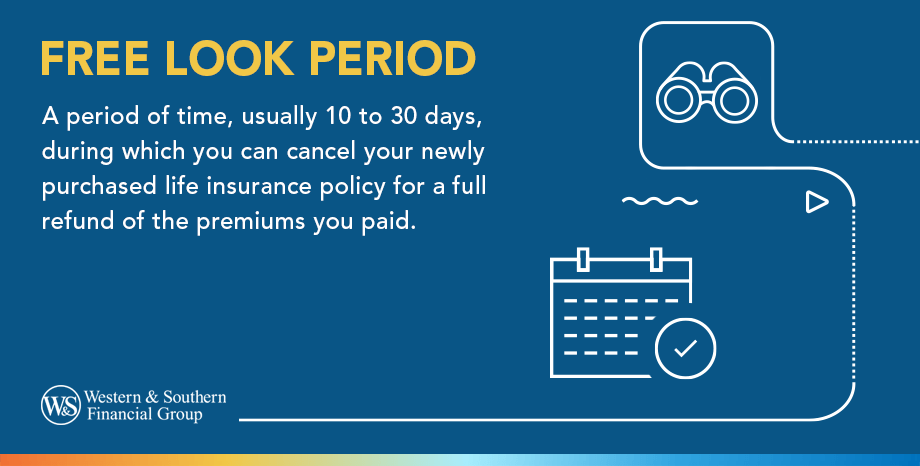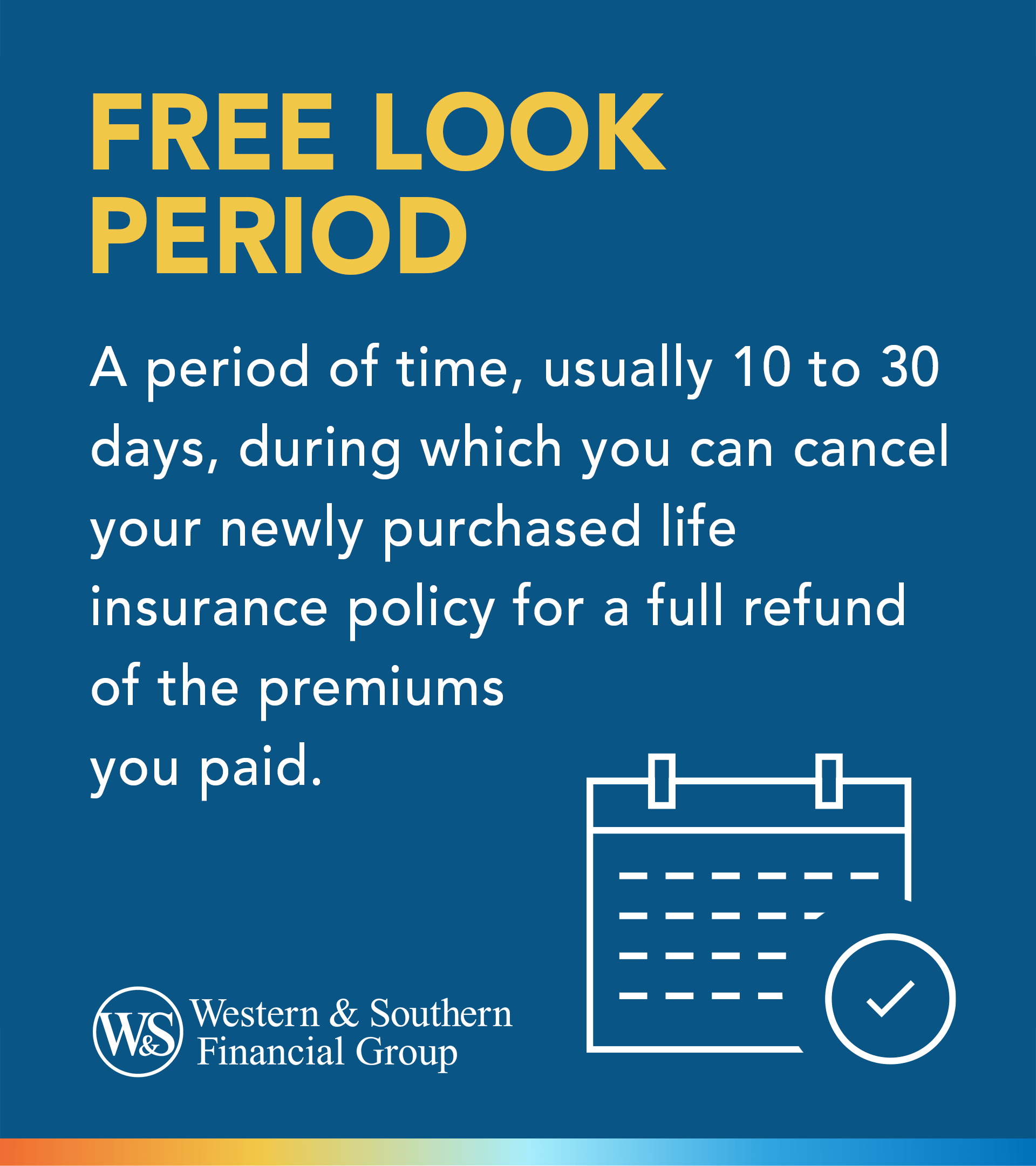 Key Takeaways
The "free look" period is a safety net that lets policyholders review their life insurance policy and ensure they understand it. It is a legally required time frame during which you can cancel your insurance for any reason and get a full refund of any premiums paid.
The free look period usually lasts 10 days, but this can change from state to state because each state has its own rules.
Use the "free look" period to read through your policy, understand what it says, and talk to your financial representative about any questions or concerns.
During the free-look period, if you decide to cancel your policy, you should tell your insurance company or a financial representative right away. Ensure you know what you need to do to cancel and how to do it if you want a full refund.
The free look period is good for consumers because it promotes transparency and satisfaction with life insurance policies. It allows policyholders to make any changes they need to before the time ends and possible surrender charges kick in.
When it comes to important financial decisions like life insurance, it's critical that you get exactly what you need — like the right coverage. A "free look period" allows you an extra opportunity to make sure you've done just that. By law, you generally have the opportunity to review your new policy in order to help make sure it's a good fit for you.
That option is a little like a safety net: hopefully not necessary, but there to protect you anyway. It can also be a time to continue working with your financial representative to address any additional questions or needs you may have.
How Free Look Periods Work
A free look period is a consumer-protection feature of modern life insurance policies. As a buyer, you have the right to cancel a policy within a specified number of days for any reason. If you do so, your insurer must return any premium payments to you without surrender charges. A free look period starts when you receive your policy and typically lasts for 10 days, but that number can vary by state. States often set their own limits, which can differ greatly.
Free look periods benefit the consumer by providing this opportunity to return the policy for a full refund.
As this period is limited, however, it's important to remember that after the period has passed, the only way to cancel the policy would be in compliance with policy provisions, which may include surrender charges.
What to Do During Your Free Look Period
You're probably already familiar with the essential features of your insurance coverage. But your policy contains every provision, including things you may not have considered.
Once you have the policy, you have a chance to review every detail and learn more about your coverage.
When you receive your policy, you should read through it, and if you have any questions about your coverage or policy provisions, raise those with your financial representative during the free look period to help ensure that you understand and want to keep the policy. Such a review will enable you to receive a refund of premiums, and possibly switch to another product that better suits your needs (before the free look period ends and surrender charges would apply).
If you want to cancel, notify your insurance company or financial representative immediately. Ask what requirements you need to meet to use this feature of the free look period.
Overall, free look periods are a win for consumers. Because while this extra period of review could prove useful if any complications crop up, the goal is for you to end up with coverage that works for both you and your family.
Frequently Asked Questions
When does the free look period begin?

The free look period for a new life insurance policy is a window of time required by state law that allows you to review your policy and cancel it without any financial penalties. If you cancel the policy before the free look period ends, your insurance company is required to fully refund your premium payments to you without incurring any surrender charges. This free look period begins when you receive your new life insurance policy.
How long is the free look period?

All 50 states and Washington, D.C., have legal requirements for free look periods. The free look period for a new life insurance contract varies by state law but typically lasts for 10 days. Some states have free look periods that last longer, up to 20 or 30 days. When you purchase a life insurance policy, make sure you know what the free look period is for your state of residence.
Live More & Worry Less
We have financial professionals ready to assist you on your life insurance journey.