Table of Contents
Table of Contents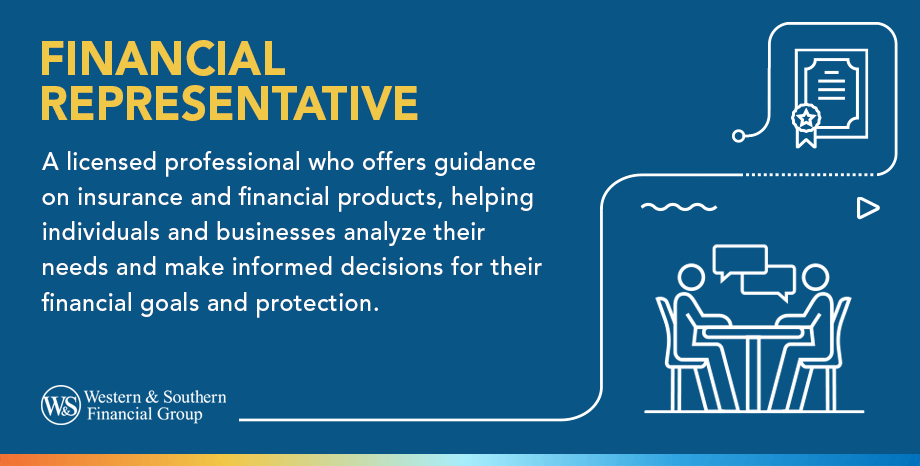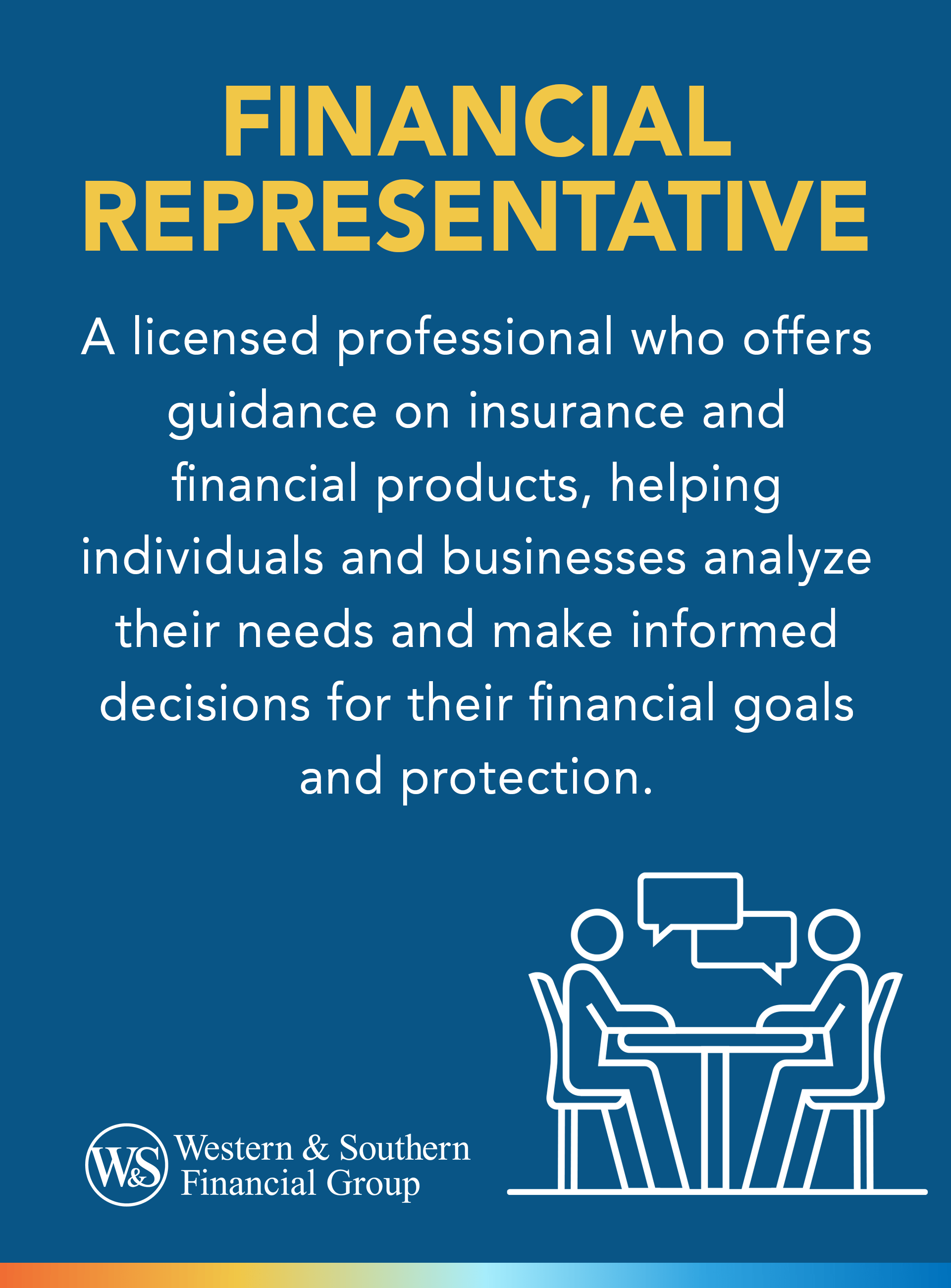 Key Takeaways
A financial representative is licensed to sell insurance and financial products such as life insurance, critical illness insurance, and retirement solutions like annuities and IRAs.
They work closely with individuals, families, and small businesses to analyze their financial needs and provide recommendations.
Financial representatives build relationships with clients, offering valuable insights to help manage finances and protect assets.
They can help demystify complex financial topics, such as life insurance and retirement planning, and provide clarity and guidance.
Meeting with a financial representative early on is beneficial, as they can assist in creating a financial plan and ensuring proper risk and asset protection.
While you could tackle financial considerations such as retirement planning solo, sometimes it's worthwhile to work with a qualified financial representative. These professionals can provide the insight and knowledge you need to make important decisions for your family's financial stability. Here's what to know about them.
Understanding a Financial Representative
A financial representative is licensed to sell health and life insurance products. At Western & Southern Life, financial representatives provide financial services to people seeking risk protection in the form of life insurance, critical illness insurance, long-term care insurance and other supplemental insurance policies, as well as asset accumulation in the form of retirement solutions, such as annuities and individual retirement accounts (IRAs).
Financial representatives help individuals and businesses achieve their financial goals. Western & Southern financial representatives do more than just provide a service — they build a relationship with clients and offer valuable insight to help improve how they manage their finances and protect their assets.
How They Can Help You With Understanding Your Finances
In the best of times, understanding your financial situation can feel overwhelming and challenging. In times of severe economic hardship, it can feel like even less of a priority. However, seeking the assistance of a licensed financial representative can help give you more confidence that you are taking the right steps today to help safeguard your financial future.
Life insurance can be intimidating, and talking about death can be uncomfortable. Plus, financial topics such as retirement planning can often seem too complicated for someone without a financial background to understand. Fortunately, a financial representative's role is to explain all these things clearly and demystify the process so that you feel more comfortable as you navigate your financial future.
You may not think you need life insurance or you may think you can put off saving for retirement, but putting a plan in place sooner rather than later can help provide a larger financial cushion for your family if something unexpected happens. A Western & Southern financial representative can carefully shepherd you through this process and help identify what may work best for your budget and your longer-term financial goals.
When to Meet With a Financial Representative
It's never too early to meet with a financial representative, especially when it comes to saving for retirement.
When you have a relationship with a Western & Southern Life financial representative, you have a relationship with a person who cares and who's going to take time to know you and understand your needs. You can't get that from an automated service, such as a robo-adviser.
If you're considering meeting with a financial representative, you can do several things to prepare and get the most from this meeting:
Give some thought to the questions you want to ask and come prepared to discuss your finances in detail.
Have all your relevant financial information and paperwork ready, including earnings information, Social Security and pension statements, 401(k) statements and any current information on your existing life, disability and other supplemental insurance policies.
Additionally, gather information on your current investments, including IRAs, annuities and mutual funds.
As far as questions to ask, feel free to inquire about the financial representative's qualifications and experience. Ask for more clarification on the financial services and products the representative recommends, especially if you're unclear about what they are or whether a particular solution is the right fit for your financial situation. You may also want to ask about:
The out-of-pocket costs associated with suggested products.
Whether you have the flexibility to make changes.
How long coverage will last for a specific insurance product.
Potential alternatives you can explore.
The consequences of terminating a policy or contract early.
What Does a Financial Representation Do?
They can give you helpful guidance. If you have many assets to consider, such as a home, a business and retirement accounts — or if you just want to make sure you're as financially prepared as possible for the future — it's important to talk to a licensed, qualified professional who has experience helping people navigate these financial concerns. With their help, you can ensure you have the proper amount of risk and asset protection in place, both of which can help you better prepare for the future.
Want to learn more about your life insurance and retirement planning options? Set up a meeting today to speak to a financial representative.
Live More & Worry Less
We have financial professionals ready to assist you on your life insurance journey.