Table of Contents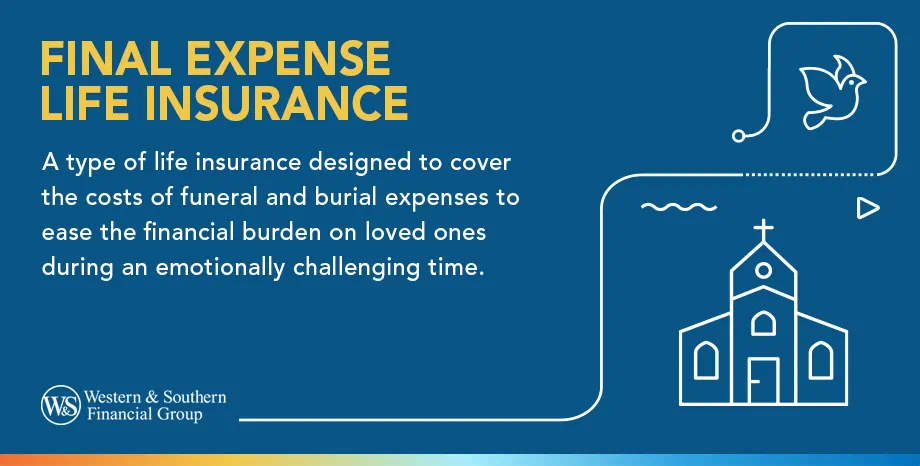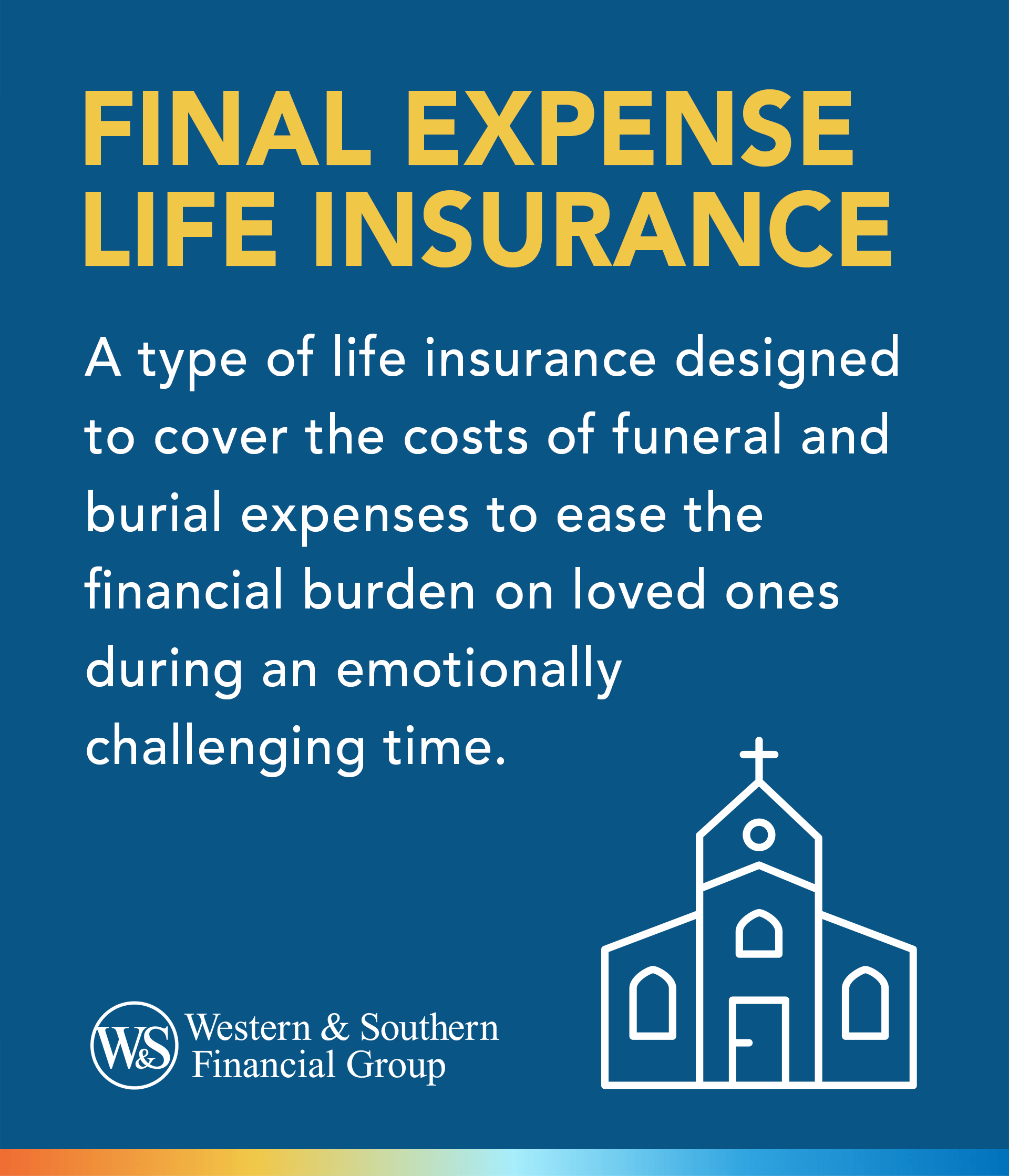 Key Takeaways
Final expense life insurance, also called burial insurance, is a form of permanent life insurance specifically created to cover costs associated with end-of-life expenses.
Despite its name, burial insurance doesn't just cover funeral costs. Beneficiaries can use the payout from the policy for various expenses, such as legal fees, end-of-life care bills, and transportation costs for family members attending the funeral.
This flexibility can help your loved ones deal with the financial challenges that may arise after your passing.
There are several benefits why final expense coverage can be an attractive option - Tax Advantages, Permanent Coverage, No Medical Exam, and Affordability.
Despite its benefits, final expense insurance may not be the right fit for everyone. Deciding whether final expense insurance is right for you involves careful consideration.
Life insurance can address a variety of financial needs. In addition to promoting financial security and reducing stress for loved ones, you can use insurance to solve specific costs.
Purpose of Final Expense Life Insurance
Life insurance for final expenses is a type of permanent life insurance designed to cover costs that arise at the end of life. These policies are relatively easy to qualify for, making them ideal for older individuals or those who have health issues. But even if you're in excellent health, you might appreciate this coverage.
According to the National Funeral Directors Association, the average cost of a funeral with burial and a viewing is $7,848.1 Your loved ones might not have access to that much money after your death, which could add to the stress they experience. Additionally, they may encounter other costs related to your passing. Final expense coverage can provide the money needed after your death. It's typically not expensive and relatively easy to get.
Final expense coverage is sometimes called burial insurance, but the money can pay for virtually anything your loved ones need.
What a Burial Insurance Policy Covers
Beneficiaries can use the death benefit for anything they need, allowing them to address the most pressing financial priorities. In many cases, loved ones spend money on the following items:
Funeral Costs: Pay for the burial or cremation, viewing, venue rental, officiant, flowers, catering and more.
Travel for Loved Ones: Help with transportation costs for friends and family traveling from distant places to attend a memorial.
Legal Expenses: Hire experts to assist with managing the estate and navigating the probate process.
Medical Bills: Close out accounts for any end-of-life treatment or care.
Debt: Pay off any other debts, including auto loans and credit cards.
Other Purposes: Beneficiaries have full discretion to use the funds for anything they need. The money could even be used to create a legacy for education expenses or donated to charity.
Benefits of Final Expense Coverage
You may consider life insurance for final expenses for several reasons:
Tax Advantages for Death Benefit
Beneficiaries may not owe taxes on the payout if they meet certain qualifications, enabling you to provide a substantial sum of money to loved ones.
Permanent Coverage
Final expense policies are typically permanent, meaning they remain in force as long as you continue to pay the costs of insurance. That's critical when coverage needs to last for as long as you live.
No Medical Exam
In many cases, you get simplified issue insurance without the need for a full medical review. You typically complete a short questionnaire, making it easier to qualify if you have health issues.
Affordability
Because final expense coverage death benefits are often relatively small, purchasing and maintaining a policy can be surprisingly affordable. Coverage ranges from $5,000 to $50,000.
Drawbacks of Final Expense Coverage
While this form of coverage does an excellent job of paying end-of-life expenses, it may have a few potential drawbacks:
No Control Over Spending
Upon your death, these life insurance policies pay out a lump sum of money that beneficiaries can use for anything they want. That might be ideal for some. However, you can't control how beneficiaries spend money after they receive it.
If you want more control, you may want to consider having the policy pay several beneficiaries (including a funeral home, for example) or setting up a trust. An estate planning attorney can help you decide if a trust is right for you.
Relatively Small Policies
The relatively small size of final expense coverage makes them affordable for many. But traditional final expense policies probably won't provide hundreds of thousands of dollars to pay off a sizable home loan. Purchasing other forms of insurance may also make sense, depending on how much you wish to leave behind. An experienced financial professional can help you identify different solutions for your specific needs.
Associated Restrictions
Some final expense policies limit availability to those under the age of 80, so research your options. Acting quickly may be in your best interest.
Additionally, the most generous policies (sometimes called "guaranteed issue") might not pay a death benefit if you die of certain illnesses during the first two years of coverage. That's to prevent people from buying insurance immediately after discovering a terminal illness. However, this coverage could still cover death from accidents and other causes, so research the options available to you.
Is Final Expense Insurance Right for You?
Insurance for final expenses can make life easier for your loved ones at an emotionally difficult time. When you help ease the financial burden, family and friends can focus on caring for themselves and arranging a meaningful memorial instead of scrambling to find money.
With this type of insurance, your beneficiaries may not owe taxes on the death benefit, and the money can go toward whatever they need most. As you explore final expense insurance further, consider your health status, the amount you want to leave to beneficiaries and other factors. Then, you may want to work with a financial professional who can help you design a strategy that's aligned with your needs.
Live More & Worry Less
We have financial professionals ready to assist you on your life insurance journey.
Sources
Statistics. National Funeral Directors Association. https://nfda.org/news/statistics.