Table of Contents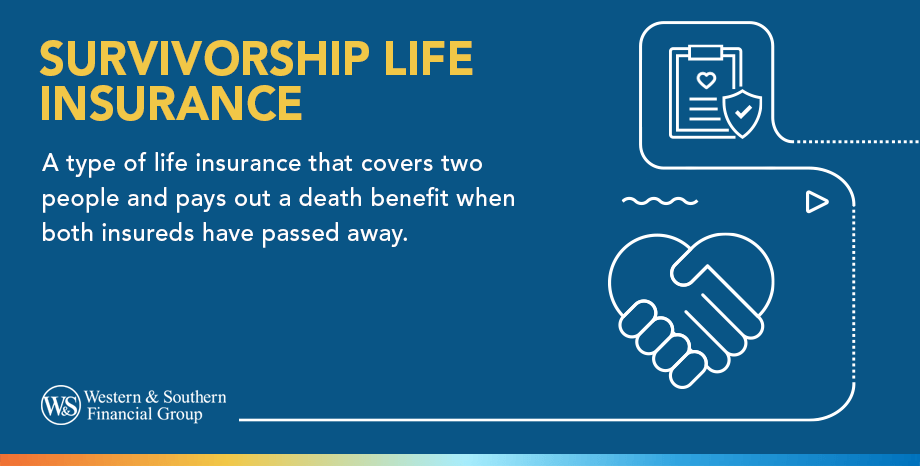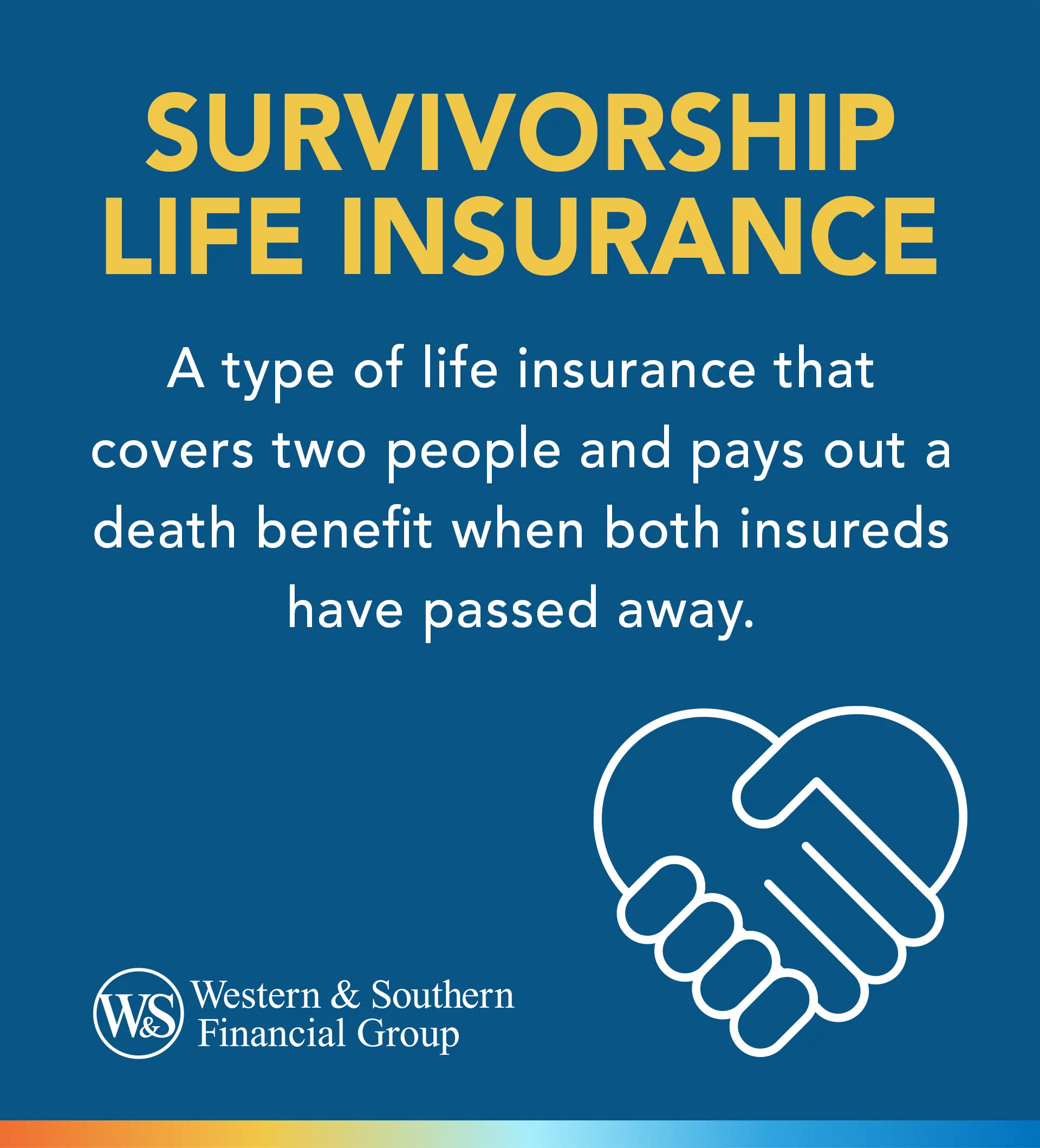 Key Takeaways
Survivorship life insurance provides coverage for two people, typically spouses, and pays out to beneficiaries after death.
Survivorship life insurance offers benefits such as estate planning, affordability, flexibility, and funding options for special needs.
It is important to consult with financial professionals when deciding on a survivorship life insurance policy to tailor it to your specific needs.
The main goal of insurance is to protect you and your loved ones in case something happens. This is true for car insurance, home insurance, health insurance — and life insurance, too.
One kind of life insurance coverage that's worth considering is a survivorship life policy. While survivorship coverage isn't something everyone needs, it may be a good fit for you. Here's what you need to know when weighing whether you want a survivorship life policy.
Survivorship Life Insurance Defined
Most life insurance policies apply only to individuals. Survivorship life insurance, however, is a joint policy for two people. The benefits typically aren't paid out until both policyholders pass away.
Exceptions are sometimes allowed if you add an accelerated death benefit rider. Depending on the coverage terms and whether certain medical conditions are met, you may be able to access some benefits after the death of the first policyholder.
Survivorship life insurance is often held by married couples, but business partners may also benefit from this type of coverage. It can be used to ensure a line of succession in the business and may decrease taxes on certain assets.
What Are Some Benefits of Survivorship Life Insurance?
Partners may decide to get a survivorship life policy for several reasons:
Estate Planning
A survivorship life policy can have certain estate planning tax advantages. Your beneficiaries may be able to use the death benefit to pay estate taxes and other expenses, which could simplify the transfer of assets. Before taking any action, though, you'll want to speak with financial and tax professionals to ensure you know the most current guidelines.
Affordability
If purchasing two separate individual policies for the death benefit you'd prefer is out of your financial reach, survivorship coverage may be an alternative.
Qualification Requirements
One of the two of you may not otherwise qualify for certain individual life insurance policies due to health or other conditions. A survivorship life policy can cover both healthy and unhealthy individuals.
Funding
If you're in charge of caring for someone with special needs, a survivorship life policy may help pay for the continuation of that care after your death. Or if you have legacy goals, survivorship life insurance could be used to establish charitable giving. A financial professional can talk through how a policy like this can work with other setups.
What Other Factors Should Be Considered?
Although there are benefits to a survivorship life insurance policy, it may not work for everyone. Different circumstances may affect your decision:
Length of Time
When weighing insurance plan options, think about timing. There could be years (or decades) between the two policyholders' deaths. In a second-to-die policy, that means the benefit payout may happen a long time after the first person's death.
Separation or Divorce
If a survivorship policy is held by spouses, anticipate what might happen if the marriage ends. Sometimes a spouse can remove a former spouse from the policy, but every case is different. Attorneys and financial professionals can advise how divorce impacts life insurance policies and what steps you can take now to try to avoid legal issues later.
Exploring Your Options
When it comes to life insurance, there is no one-size-fits-all policy. Talk through the features and benefits of a survivorship life insurance policy with a financial professional who can help you determine if it would work well for you and your family's estate planning needs.
Live More & Worry Less
We have financial professionals ready to assist you on your life insurance journey.